INITA
INITA Cafe is on calle Málaga, Nerja. A small place with a reasonable terrace on the square, the service is always very good and presentation excellent. Limited number of cakes, even fewer in hot times, but those they have are delicious.
La Bella Julieta
Stopped off for a quick coffee and cake at La Bella Julieta on calle San Miguel, Nerja, and wasn't disappointed. I asked for a 'chocolate' cake (without referring to the menu) and what arrived (after I later consulted the QR menu) was a Black Velvet with Nutella topping and Orio cookie which, as expected, was very chocolatey and delicious. Service was good and €4.40 for a slice and a largish coffee is par for the course.
Second visit and it was cheesecake and coffee. Tasty but one of the 'other' cheesecakes, more solid. And now €5.00 for coffee and cake. Love the golden spoons and the off-centre cups.
UPDATE January 2023: La Bella Julieta has closed.
Anahi
Anahi has been around for many, many years and has always provided good food, be it breakfast, a snack or a full meal. Go through the (narrow) entrance and you will find a small balcony area with great views of Calahonda beach and out to sea. There are a few seats near the entrance where you can grab a snack – or a cake on this visit – and watch the world go by.
Invariably a reasonable choice…
Calahonda Bakery
Calahonda Bakery on Puerta del Mar is always a good place to grab an ice cream or coffee and a snack. Good selection of hot and cold items and a reasonable selection of cakes and pastries. Only a few seats available but you can always take away and munch on the Balcon de Europa if the place is full. One of my favourites.
A simple Apple Slice…
El Picoteo de Pintada
El Picoteo de Pintada is a small cafe by the caves rock sculpture on calle Pintada, number 35 to be exact, opposite Rogelio. The interior has hardly enough room to swing a gerbil but the terrace is good and a great place to people-watch. The presentation was very good and it was absolutely deeelicious. Also, I like the oval saucers for coffee to allow for biscuits etc to be added without them sliding under the cup bit when you take your first sip of coffee (or whatever).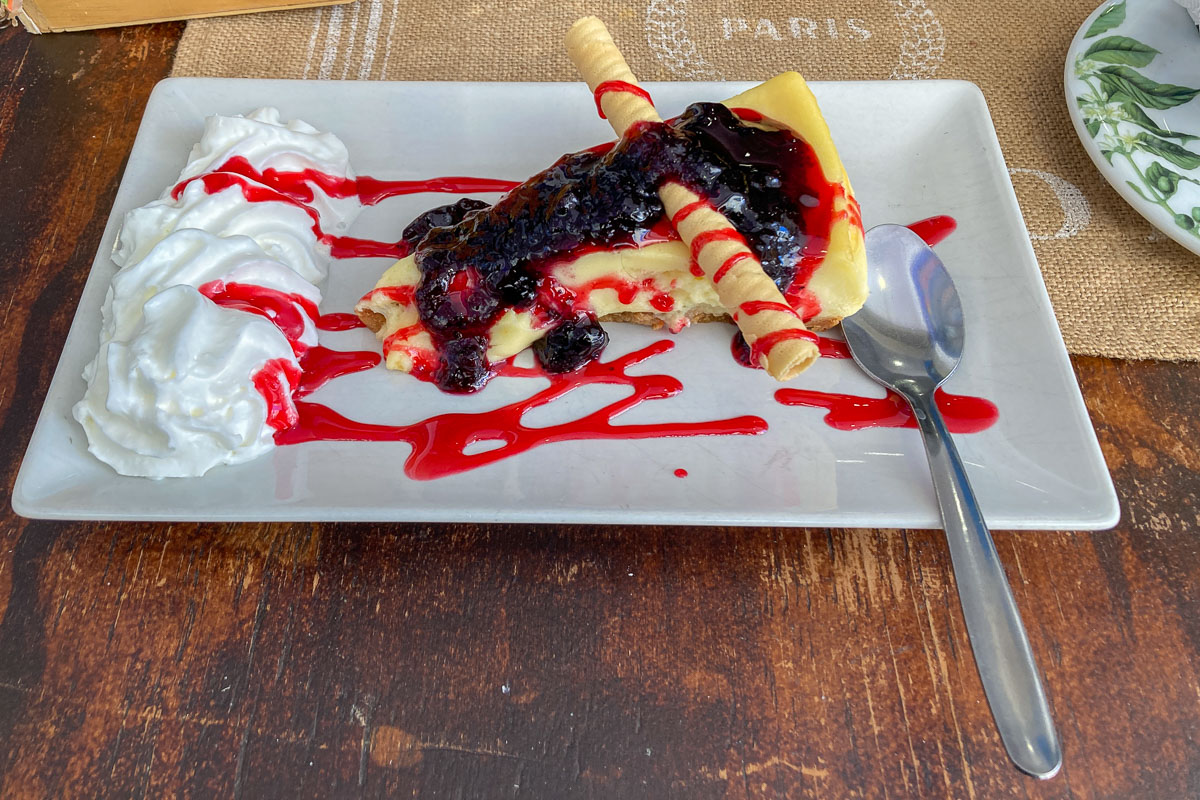 Mena Garden Gastro Bar
Mena Garden Gastro Bar is in a very good central location in calle El Barrio and the interior has lots of small, cosy areas. Walking straight through you get to the patio/terrace and beyond that is a full garden area. Service can be a bit 'hit and miss' or downright 'weird', but still well worth visiting for the food and the relaxing surroundings.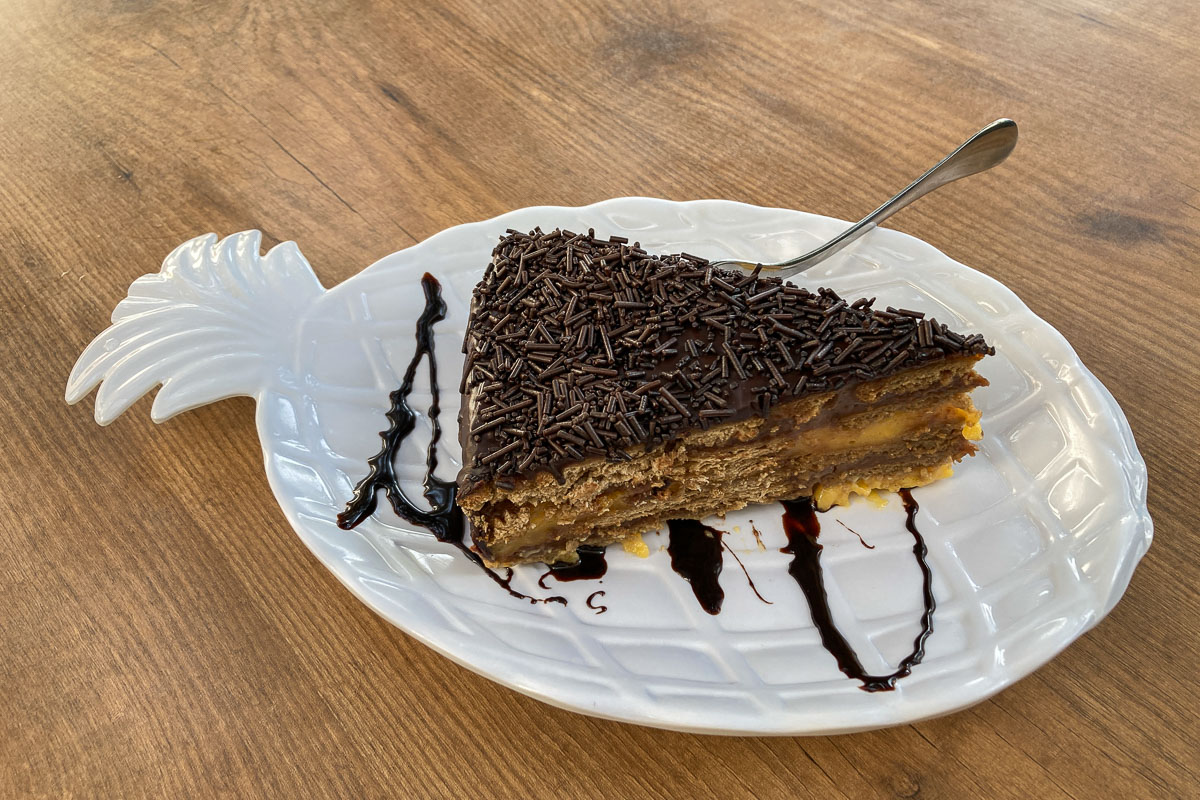 Kronox
Kronox in Plaza Cavana, an ideal location and an irresistible offer of coffee and cheesecake for €4. Beautifully presented and delicious.