These beautiful flowers can be found throughout Nerja, including down by the Puente Viejo and in the grounds of Mena Garden cafe in calle El Barrio – nice place by the way.
Passiflora Caerulea, the Blue or Common Passion Flower, is a vine native to Argentina, Paraguay, Uruguay and Brazil which can grow up to around 10 metres in length or to a height of 20 metres with suitable support.
Bees love them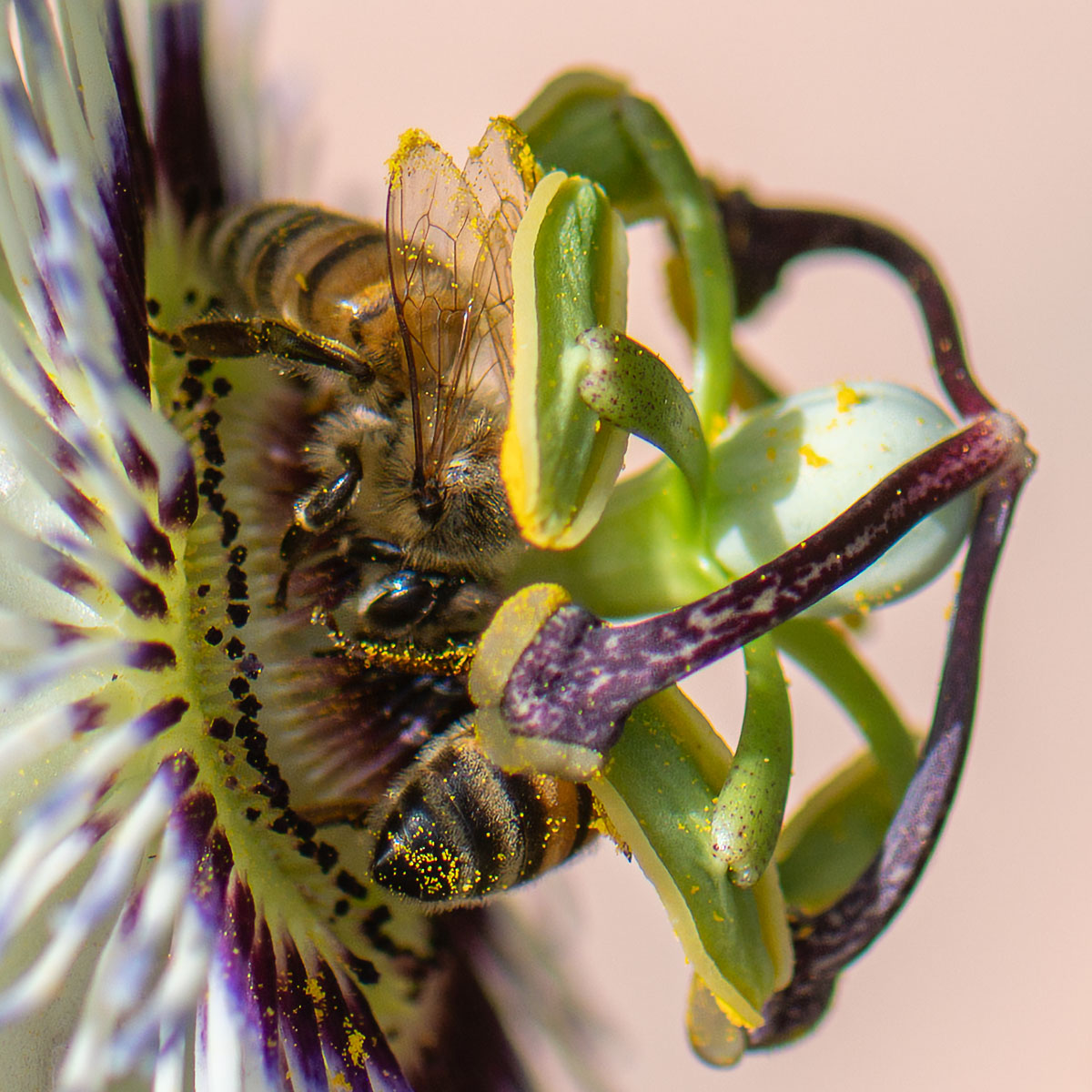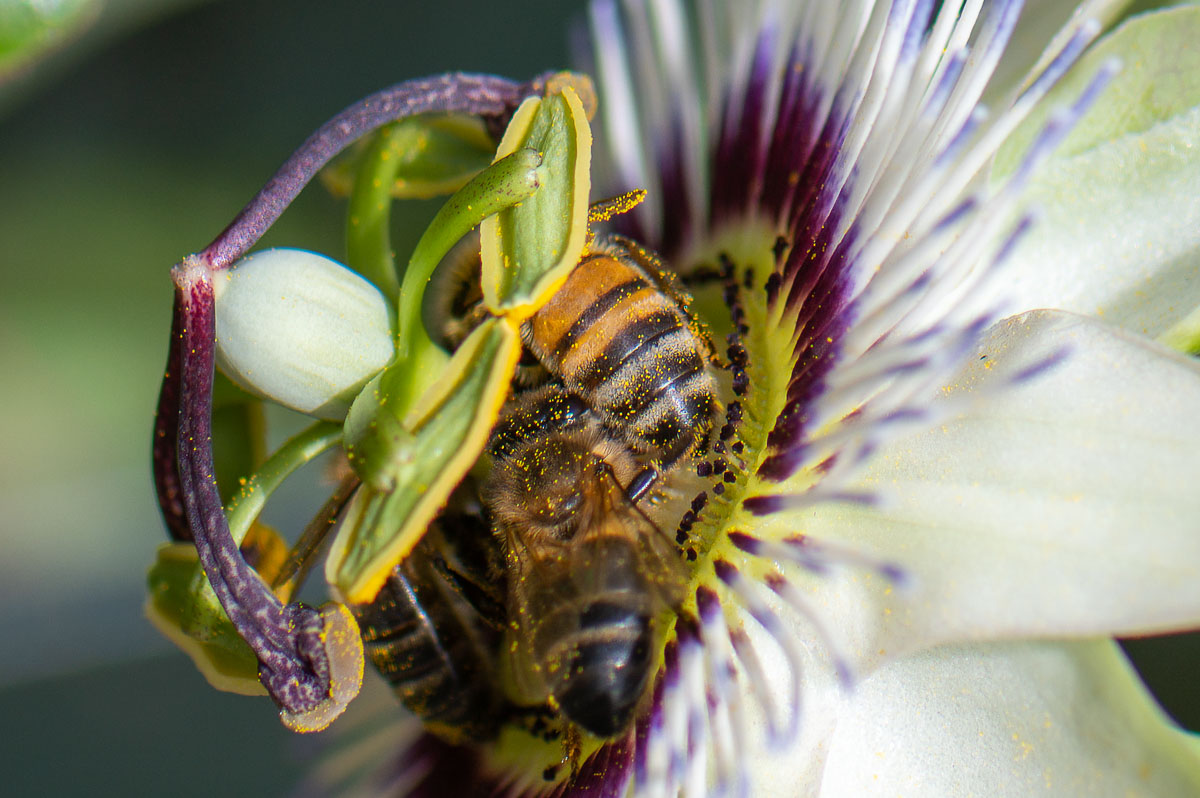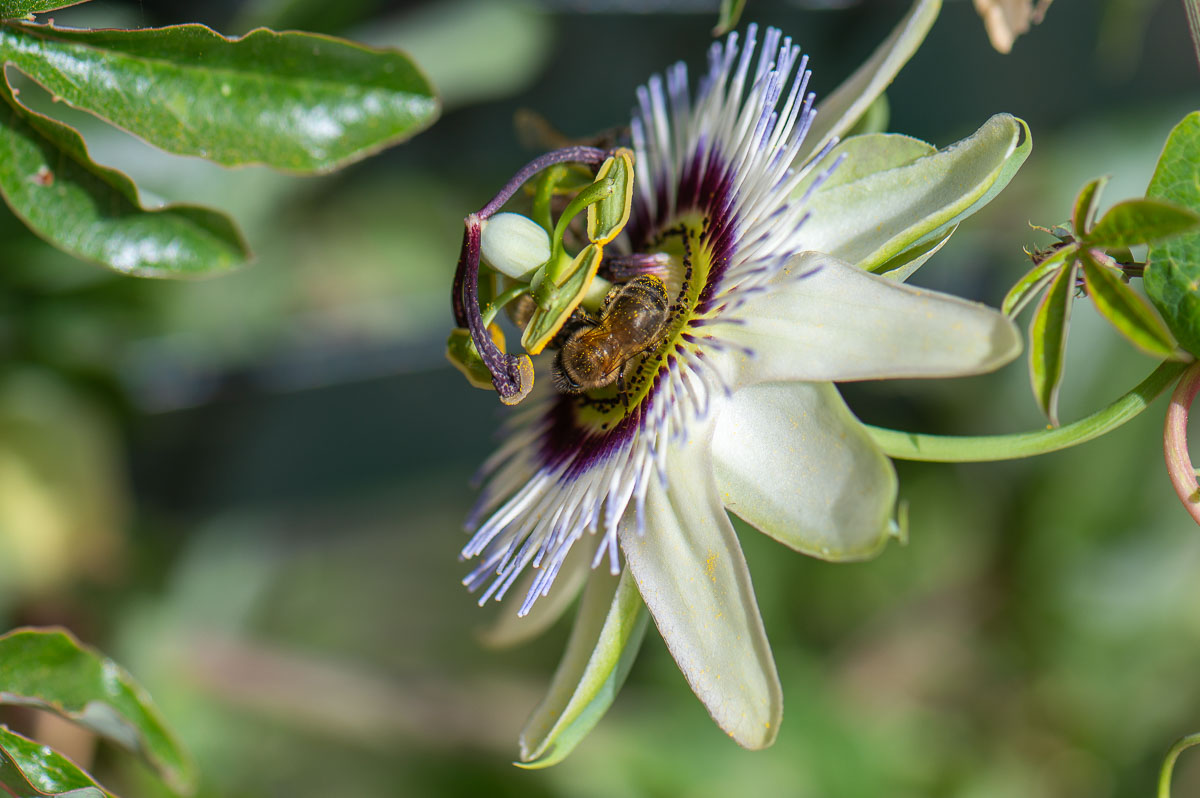 The fruit starts off green and then goes via yellow to orange and is edible, although apparently not very tasty. Certainly an intricate bloom with a lot of different colours and shapes.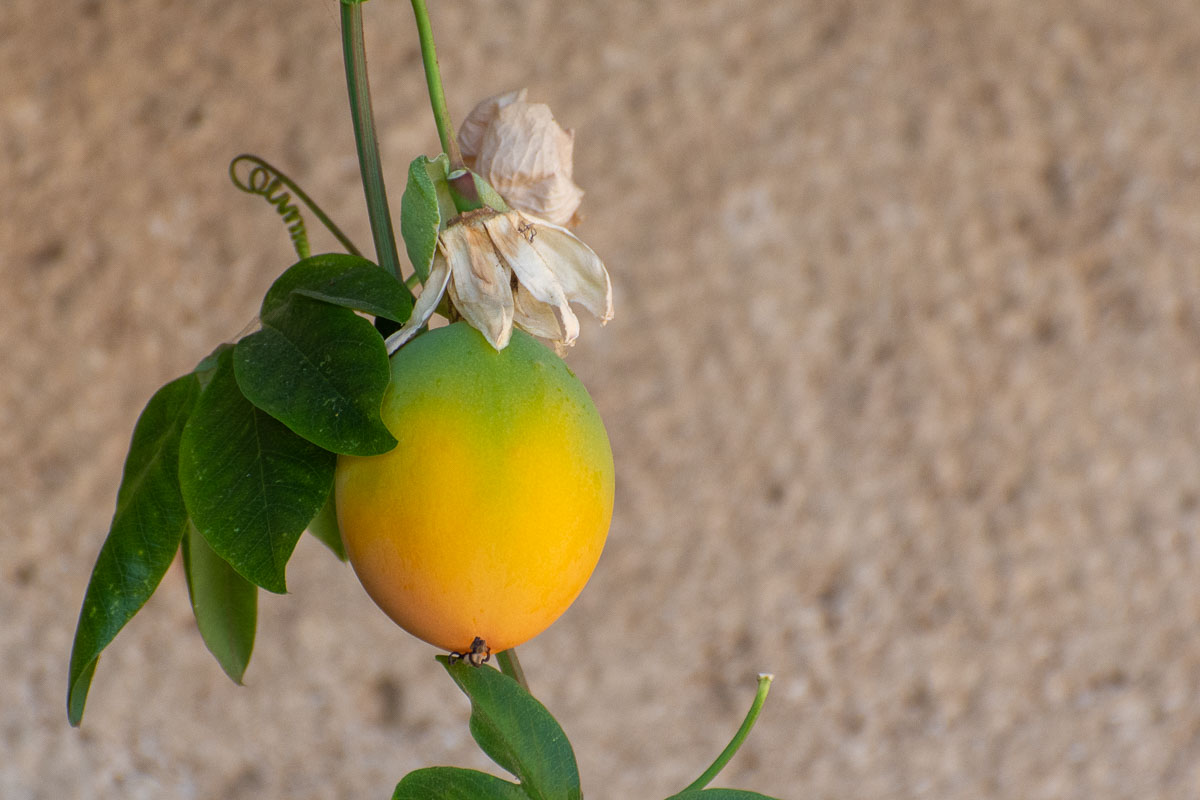 Order: Malpighiales
Family: Passifloraceae
Genus: Passiflora
Species: P. caerulea