The Castillo de Gibralfaro – Gibralfaro Castle – sits majestically on top of a hill overlooking the city of Málaga and the Mediterranean Sea and is definitely a 'must see' on any trip to the area. The castle was built in 929 AD by Abd-al-Rahman III, Caliph of Cordoba, on the site of a former Phoenician fortification and lighthouse. The name comes from a mixture of Greek and Arabic, gebel-faro, meaning rock of the lighthouse.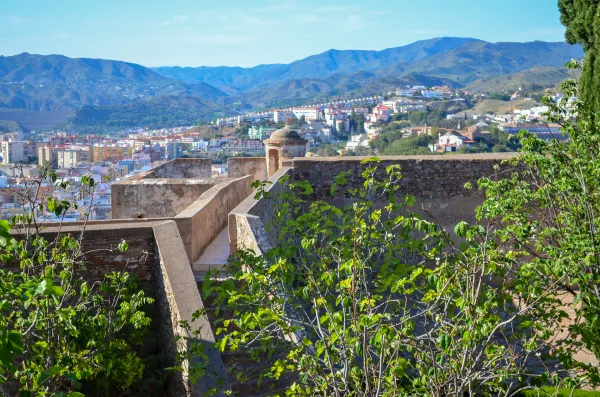 The castle was enlarged at the beginning of the 14th century by Yusef 1, Sultan of Granada, including the addition of the double wall down to the Alcazaba. The ramparts have been restored and you can walk around at leisure, admiring the views out over the city, the port and the Mediterranean sea. At one point you can get a great view of the La Malagueta Bullring.
Near to the main entrance to the castle is the Interpretation Centre, formerly called the Military Museum, and this contains some very interesting items.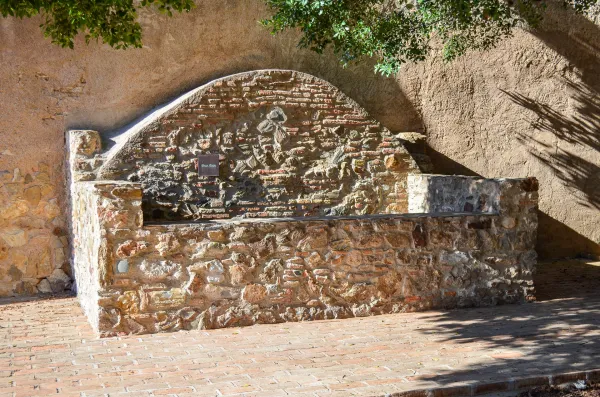 It is quite an uphill walk to the castle, the path zig-zagging from the Plaza del General Torrijos up to the summit, but well worth it. Take a bottle of water with you if you are walking up, particularly in the summer. The walk back down, however, is a doddle.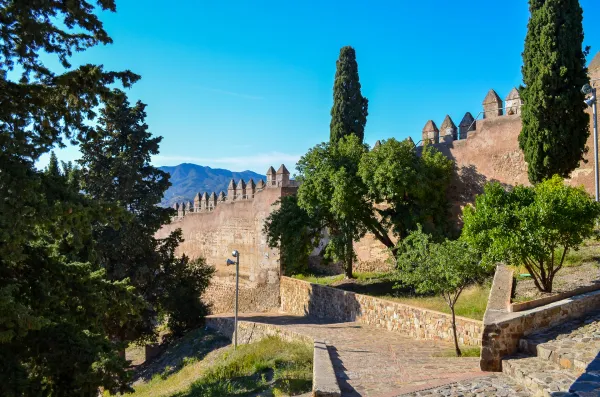 There is a bus service, or you could always take a taxi.