Rosas clocks have been around since 1881 and adorn many monuments and buildings in Andalucia and, indeed, throughout Spain, including the belltower of the iglesia El Salvador in Nerja.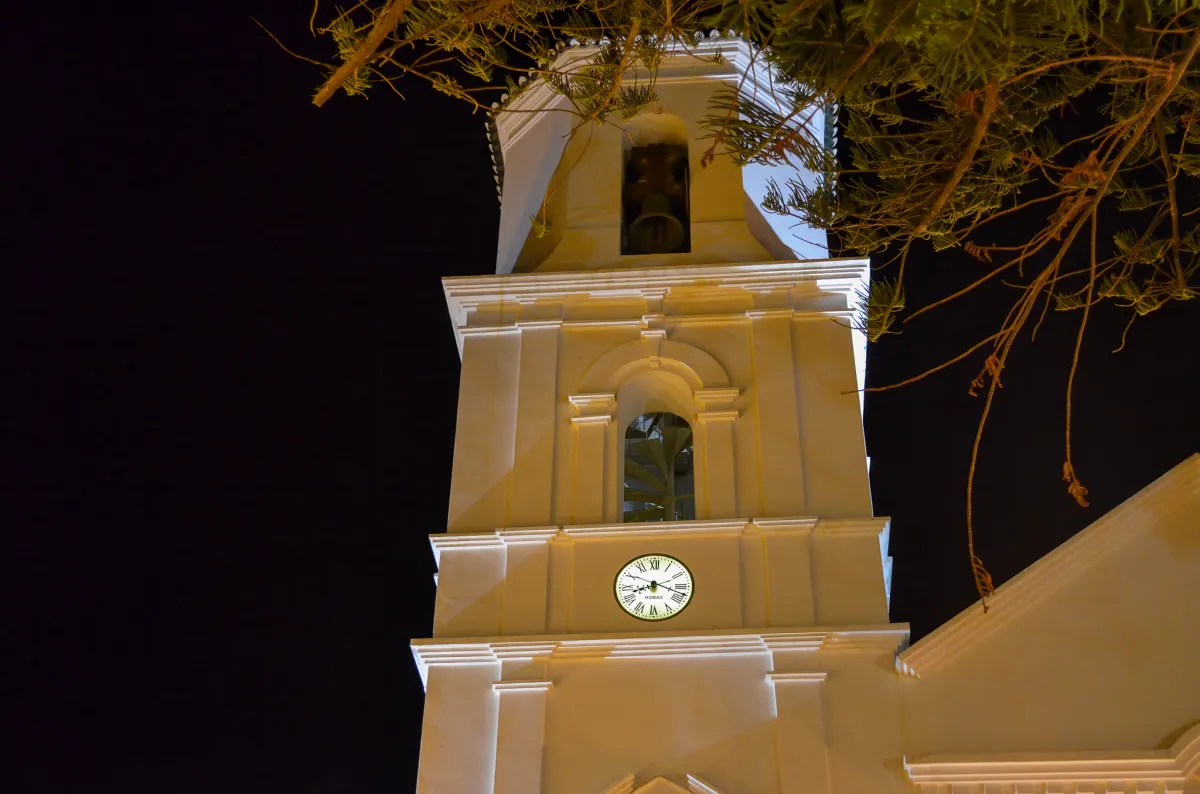 In 2006, to preserve the craft, the company Campanas y Relojes Rosas was formed.
Anti-pigeon spikes are a common sight on just about all buildings these days, and have been for a while. In many instances, though, the birds sit behind the spikes as there is often sufficient space.
Incidentally, only a very few buildings have been cleaned since the record-breaking Calima of March 2022. The church has undergone some cleaning at the lower level but that's about it.
The Rosas company not only produces clocks, but also bells, lighting and other items for monuments.
And here's the belltower from a different angle (and pre-Calima)…