The Crocodile Park is 15 minutes from the railway station or, if you take my shortcut, around 80 minutes! And I had a map!!! It makes a very good trip and if you take the guided tour, which I must say is excellent, you will learn a lot of things you didn't know about crocodiles.
Between November and the end of February, the crocodiles are kept in a sort of greenhouse environment as they are cold-blooded creatures, for the rest of the year they are outside in the sun in numerous pools. Most of the inmates are Nile crocodiles but there are also a quite a few other creatures at the facility.
You will find: Nile crocodile, Spectacled Caiman, American alligator, Bearded Dragon, Red Tegu, Spur-thighed Tortoise, Marginated Tortoise, African Spurred Tortoise, Snapping Tortoise, African Helmeted Tortoise, Crested Porcupine.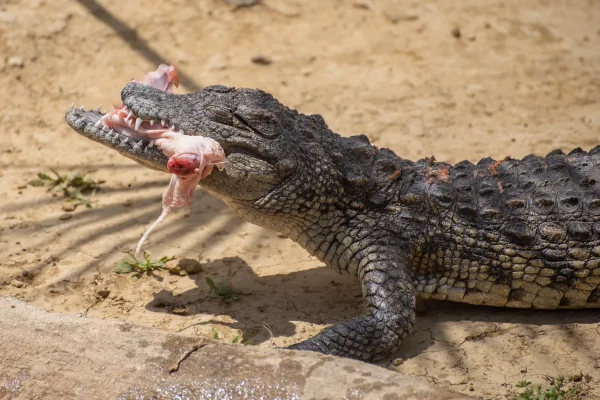 Calle Cuba 14
29620 Torremolinos
Tel: +34 650 73 68 77
Website: www.cocodrilospark.com
Email: info@cocodrilospark.com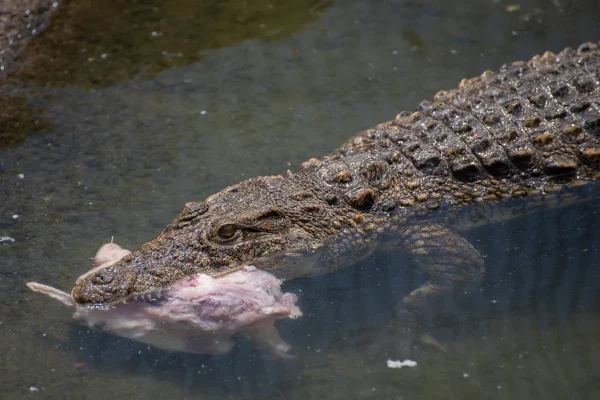 You can also buy a double ticket which covers the Crocodile Park and the splendid Aqualand Water Park.
Crocodile: Narrow, pointed snout. Alligator: Wider, rounded snout.
Visiting in the winter, when the crocs are indoors, is a totally different experience as, being 'out of season' so to speak, it can be more relaxed and leisurely due to the lower number of visitors at this time of year.