There was certainly a serious disturbance in The Force on Sunday as, for the first time I can remember, Mercadona is open!! Feeling the pinch?
Saturday, mid-afternoon and the distant sky looked quite ominous…pretty dark in fact. However, it came to nowt and even cleared.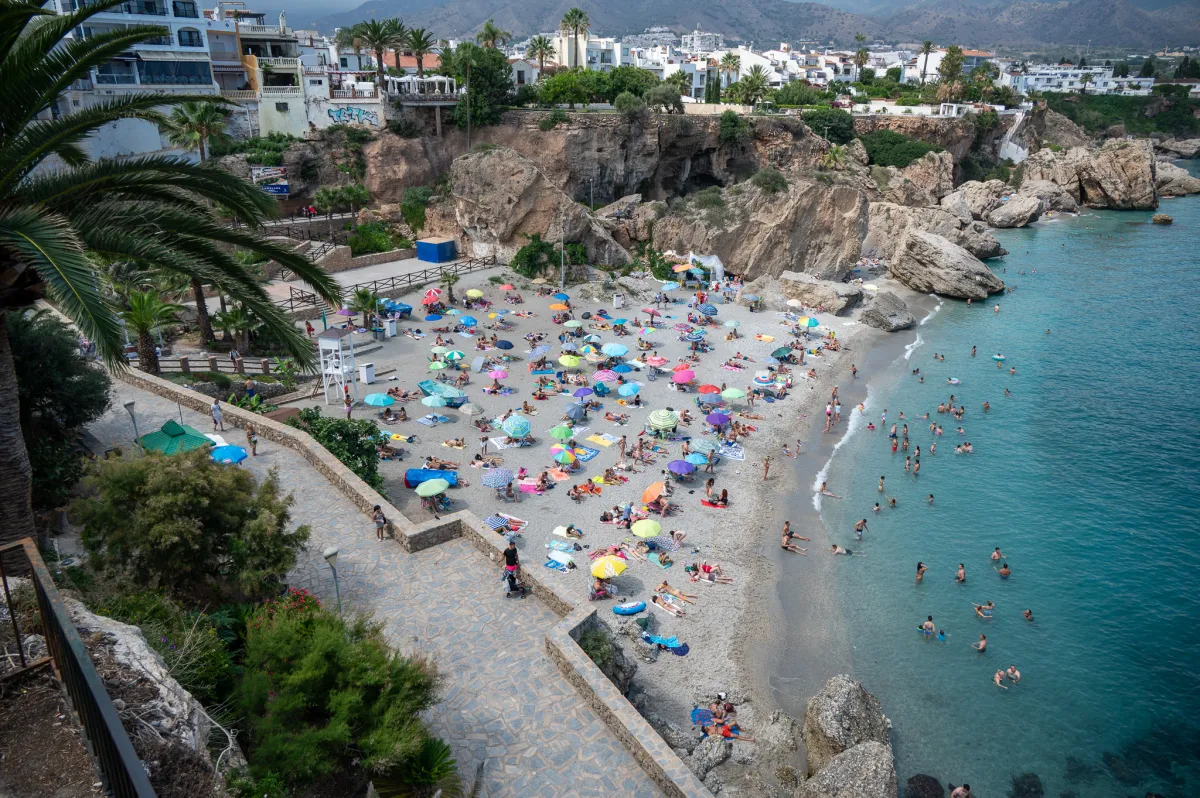 Calahonda beach, being in the centre of town, is invariably busy but elsewhere it was relatively quiet. Although there are quite a lot of visitors at the moment – mainly English, Irish, Dutch and a few Scandis – it is not what you might call busy, or even buzzing.