Temperatures still, for the moment at least, up in the thirties, even at night. Thirty-one degrees at 21:15 this Thursday evening.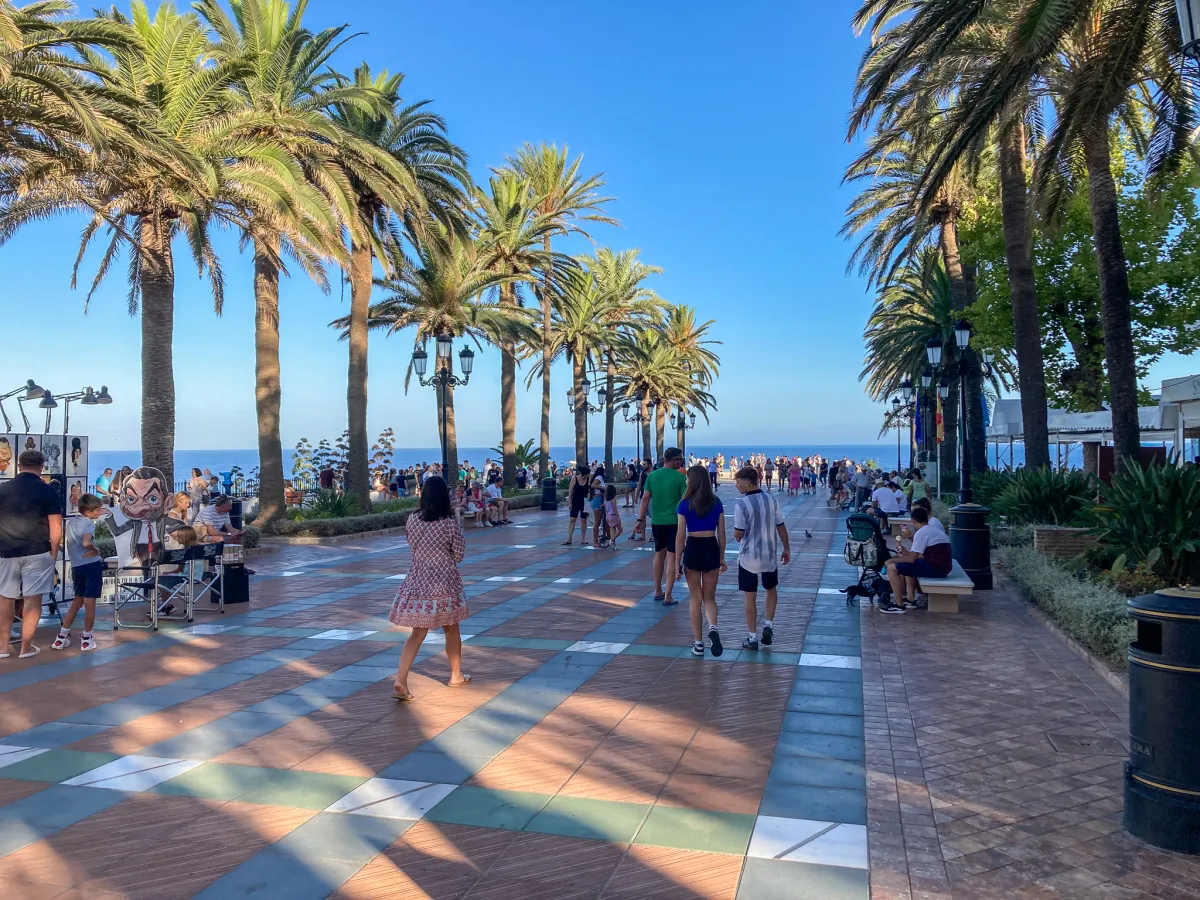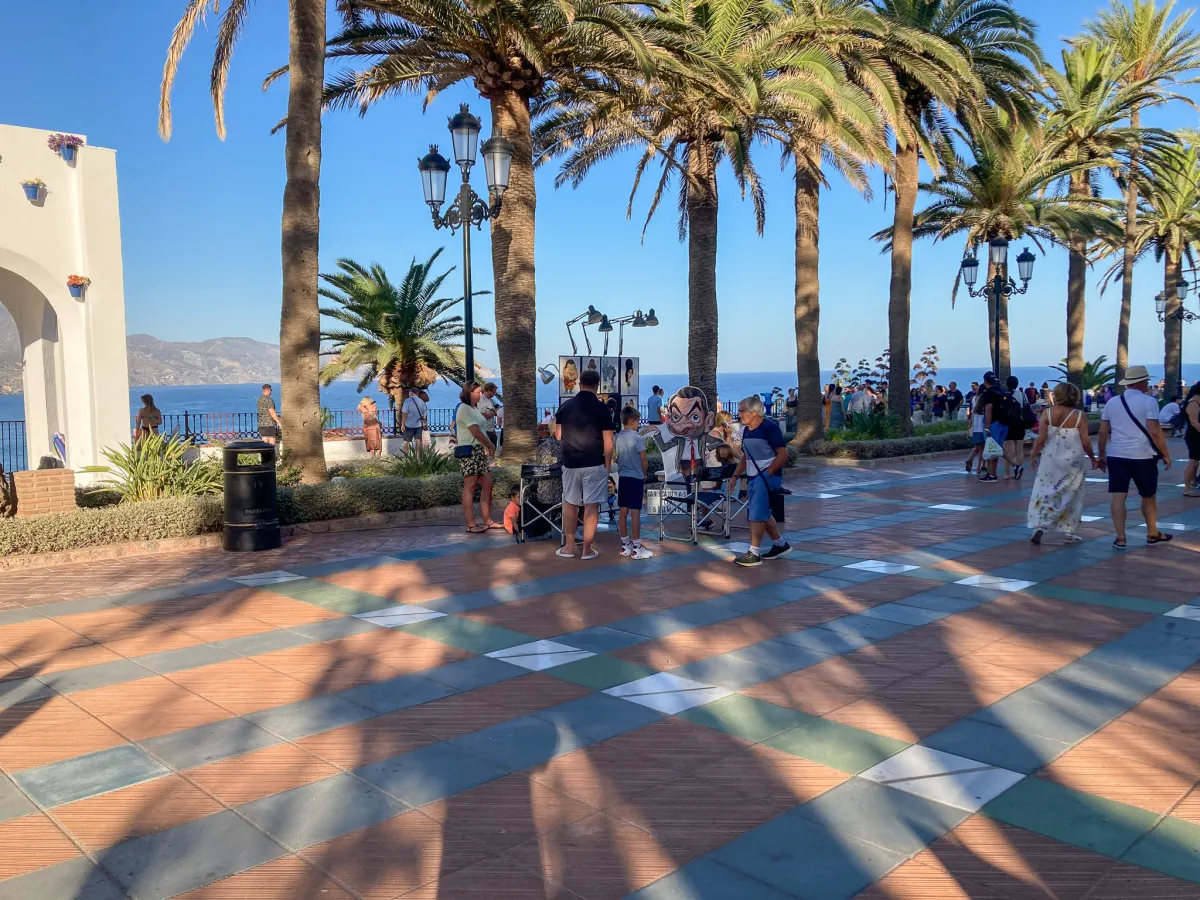 It was a bit windy, as well as hot, which resulted in a few red flags at the beach.
Evening queue for Cielito Lindo, Mexican restaurant in calle El Barrio, Nerja…
Portraits galore…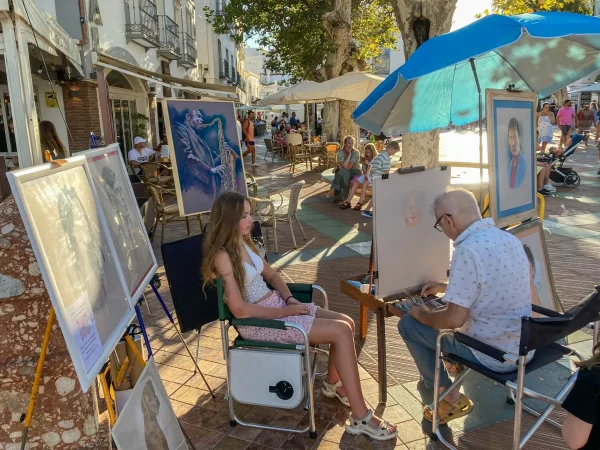 Have to laugh…People trying to find a parking space in Nerja, in August!