The Hotel Mena Plaza Cafe is not only labelled Gastrobar like its sister cafe in calle El Barrio, but also has the same menu – actual food and table menu booklets. The gastrobar/cafeteria/snack bar has a decent terrace with a nice view out over Plaza de España.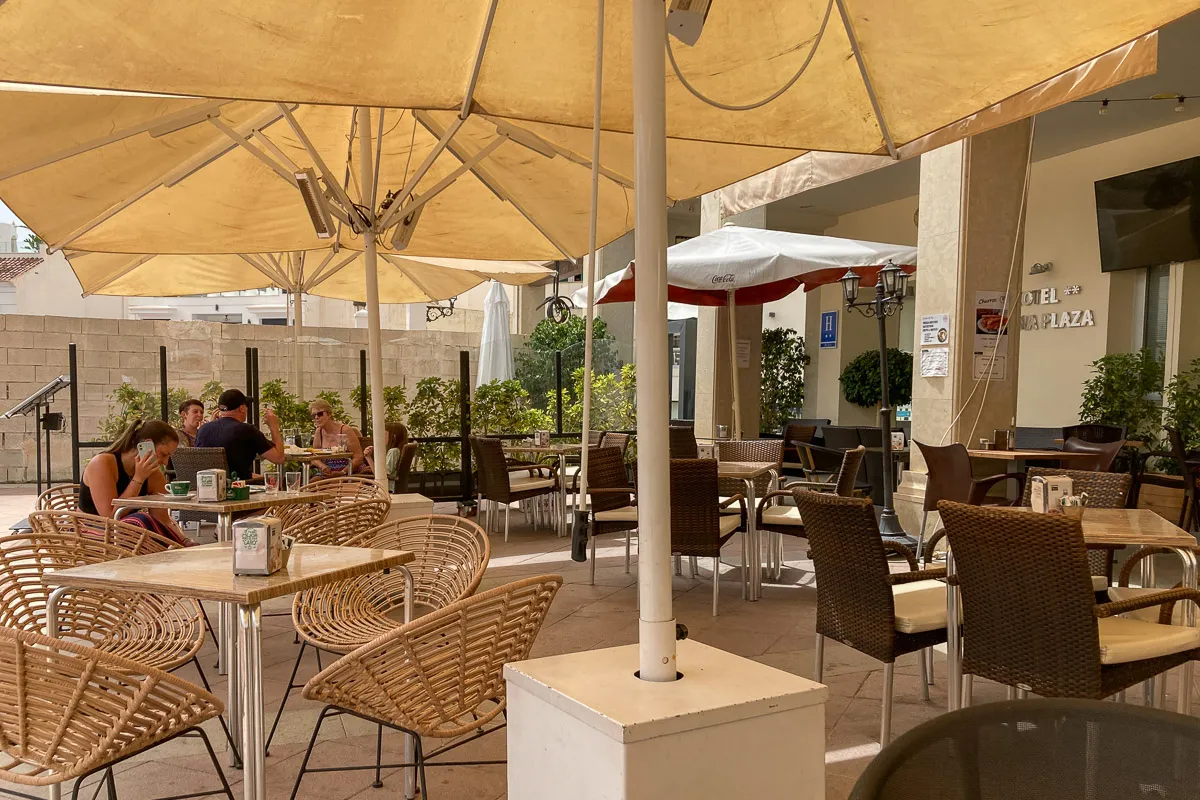 There weren't too many people in the square – there normally isn't unless there is an event going on.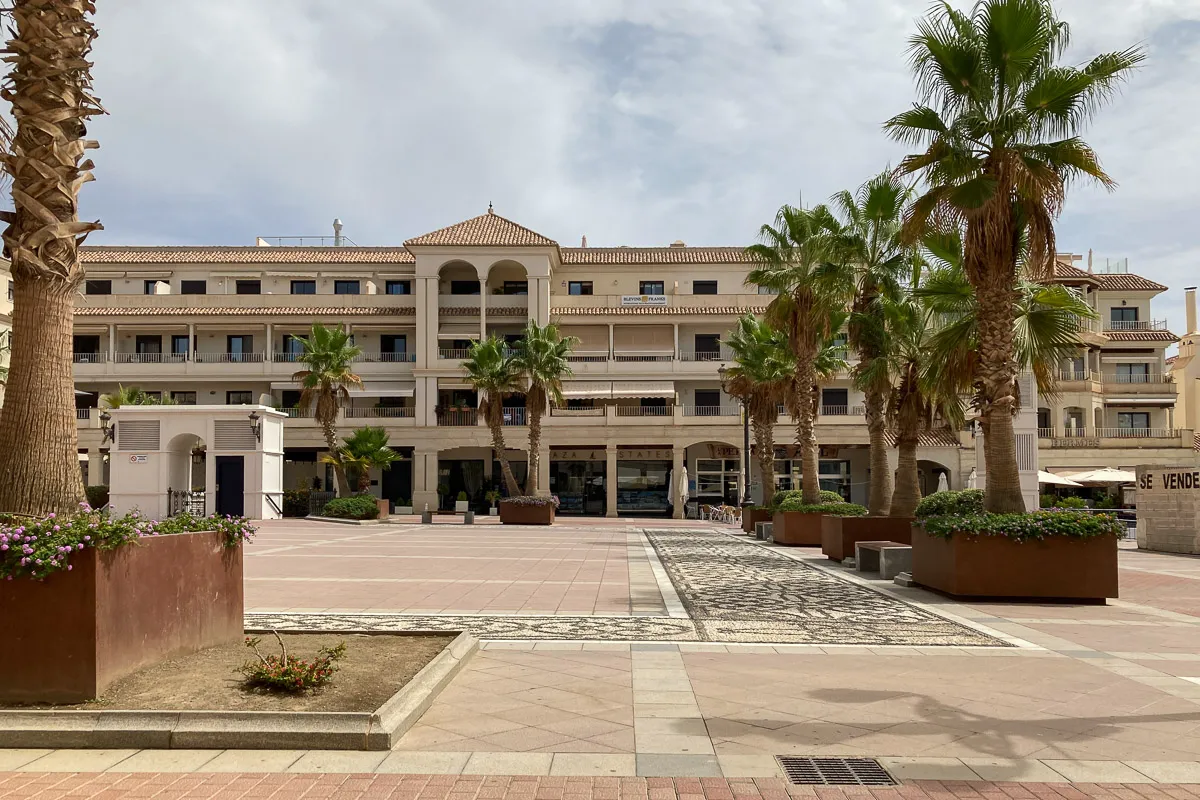 I had a Club Sandwich and a coffee for my lunch. Service was good and prompt, the surroundings very pleasant and the sandwich was tasty – the chips were especially nice. No complaints on my first visit.
Second visit and a 'cabrita' – toasted sandwich with goat's cheese, Norwegian salmon etc. Very nice indeed…