When I first set eyes on this bridge I was instantly impressed for some reason. Maybe a combination of colour and the brick towers…
The John A. Roebling Suspension Bridge (formerly the Cincinnati-Covington Bridge) is a suspension bridge spanning the Ohio River between Cincinnati, Ohio, and Covington, Kentucky. When it opened on December 1st, 1866, it was the longest suspension bridge in the world with a main span of 1,057 feet (322 metres).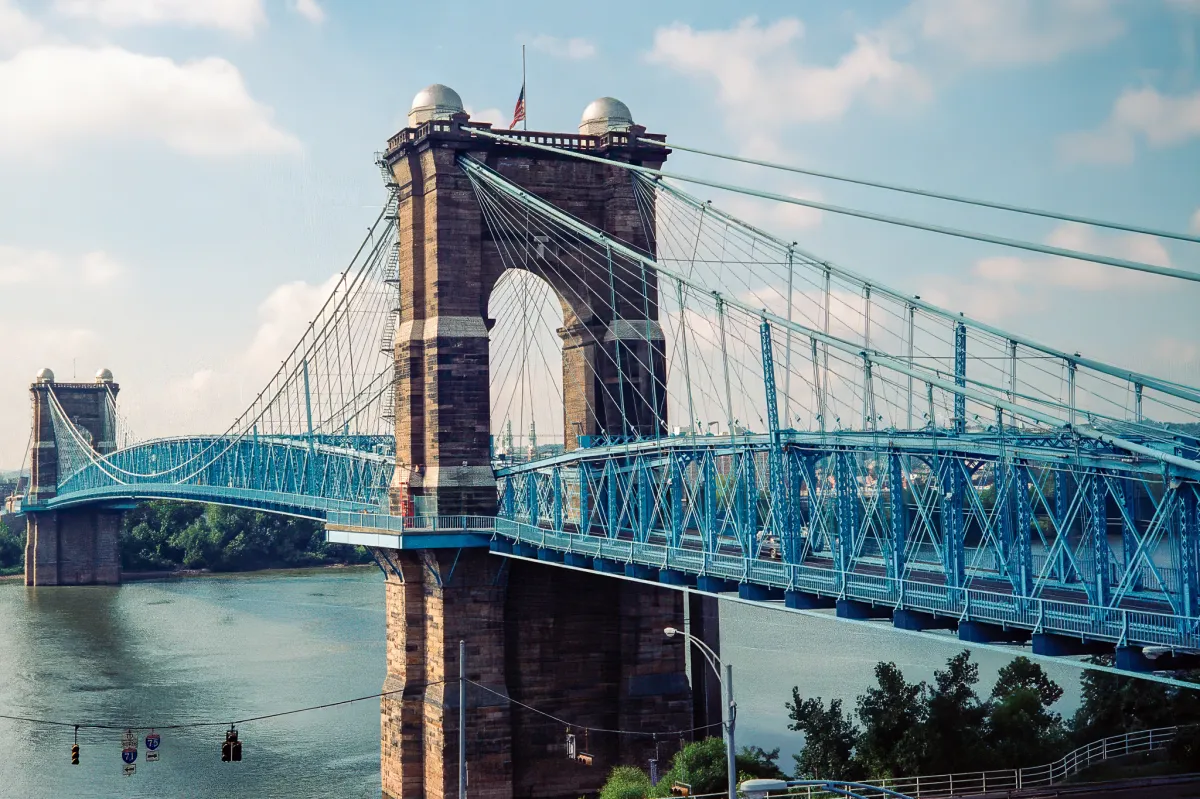 In 1883, another John A. Roebling design, and his most famous, the Brooklyn Bridge came in at 1,595.5 feet (486.3 metres) to take the record. Pedestrians use the bridge to get between the hotels, bars and restaurants in Northern Kentucky. The bar and restaurant district at the foot of the bridge on the Kentucky side is known as Roebling Point.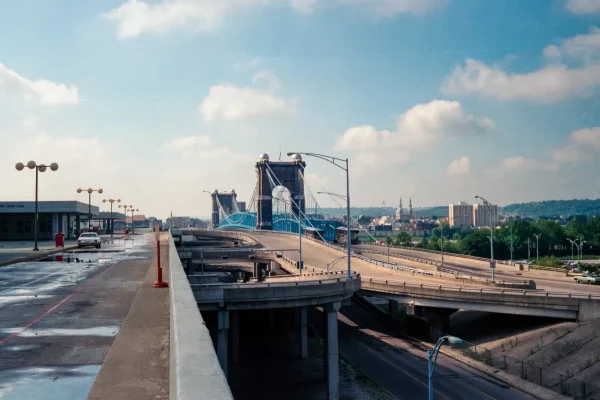 The bridge was designated a National Historic Landmark in 1975 and a National Historic Civil Engineering Landmark in 1983. Initially called the Covington-Cincinnati Suspension Bridge or Ohio River Bridge, it was renamed in honour of its designer and builder, John A Roebling, on June 27th, 1983.
I just call it the Nice Blue Bridge…