A spontaneous decision and it was off to Cielto Lindo in calle El Barrio, Nerja, for a Mexican lunch.
The restaurant has been around a long time and is quite a popular haunt, even at lunchtime. There is plenty of space inside and and the street terrace can accommodate quite a few more. It hasn't really changed much over the years.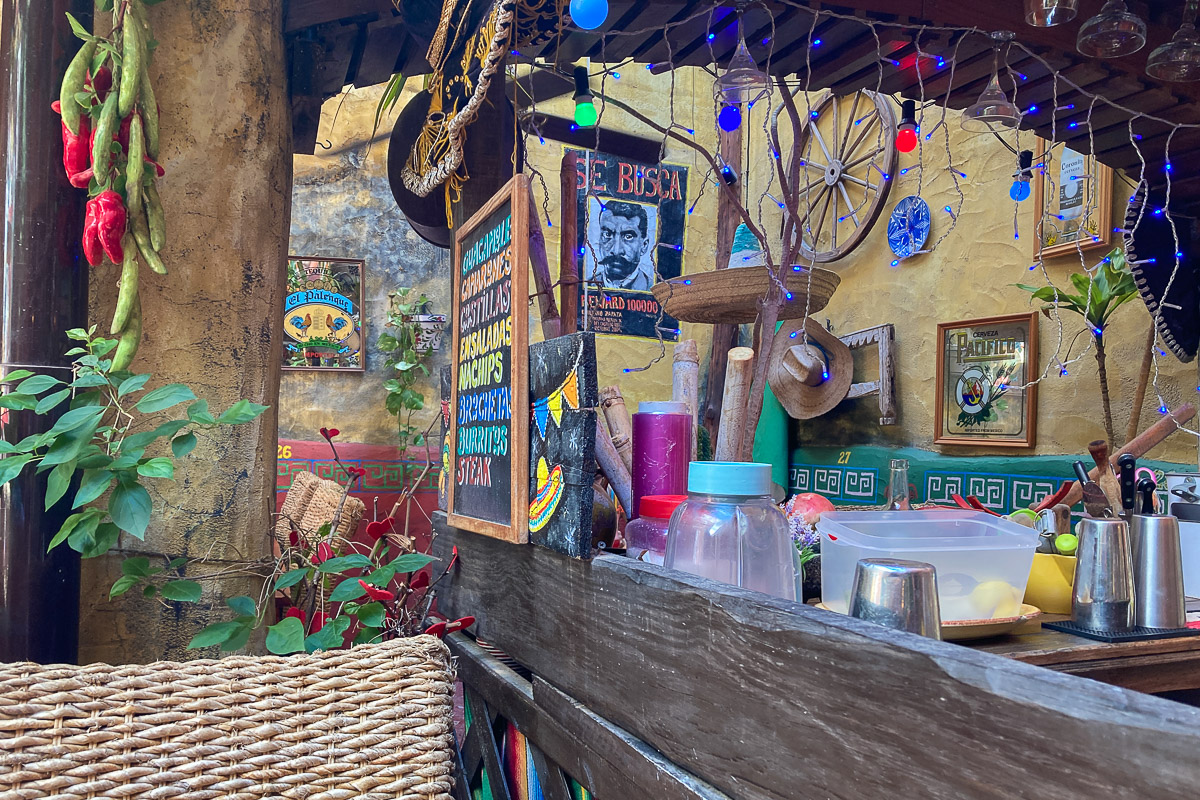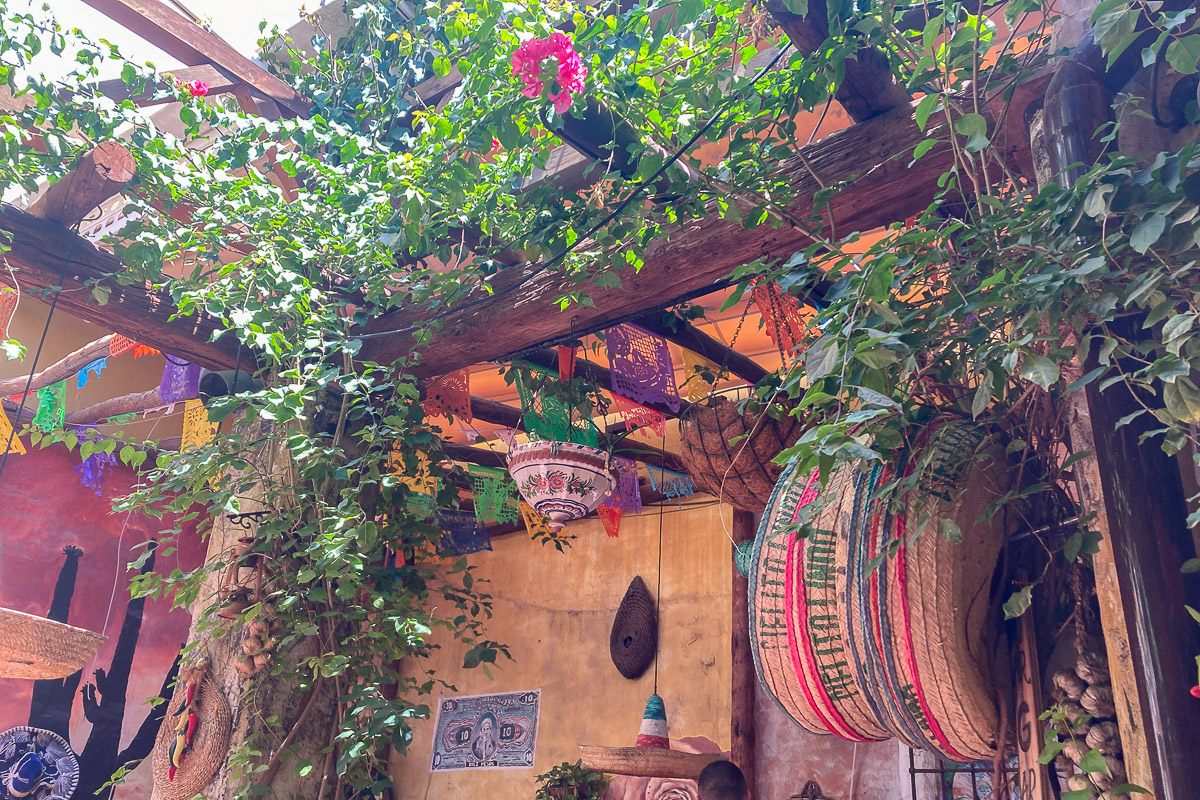 It is a bit on the warm side in Nerja (and everywhere!) at the moment but ceiling fans and a roof opening provide a modicum of respite from the heat with an occasional, albeit short-lived, through-draught also helping.
We shared a starter – Chilaquiles, a traditional Mexican breakfast or brunch dish of tortilla chips, cream, onion, jalapeños, melted cheese and a host of other items.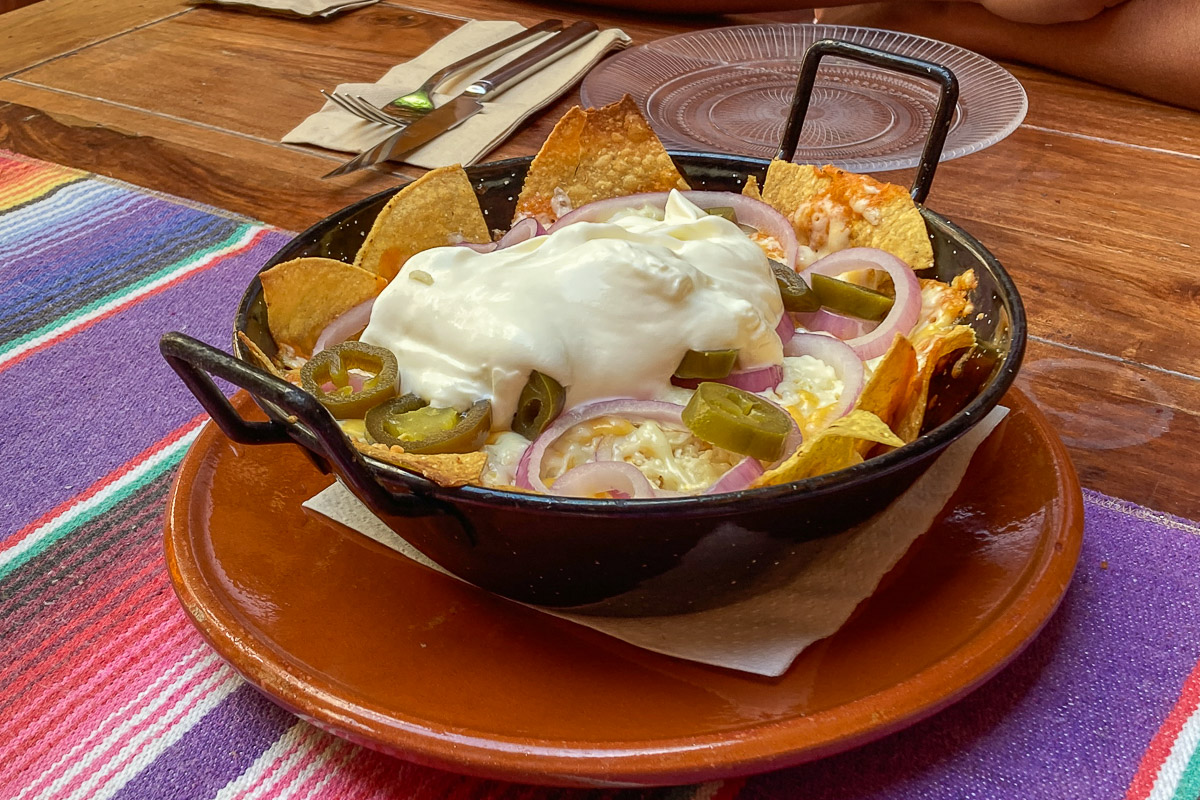 Tasty, lots of nice gooey cheese, peppers etc and I would have them again. One has to bear in mind, of course, that, as with so many cuisines, they are adapted for a foreign audience and in some cases bear little or no resemblance to what you would find in Mexico, New Mexico or Texas. It doesn't mean they are bad, on the contrary, but it is something to be borne in mind.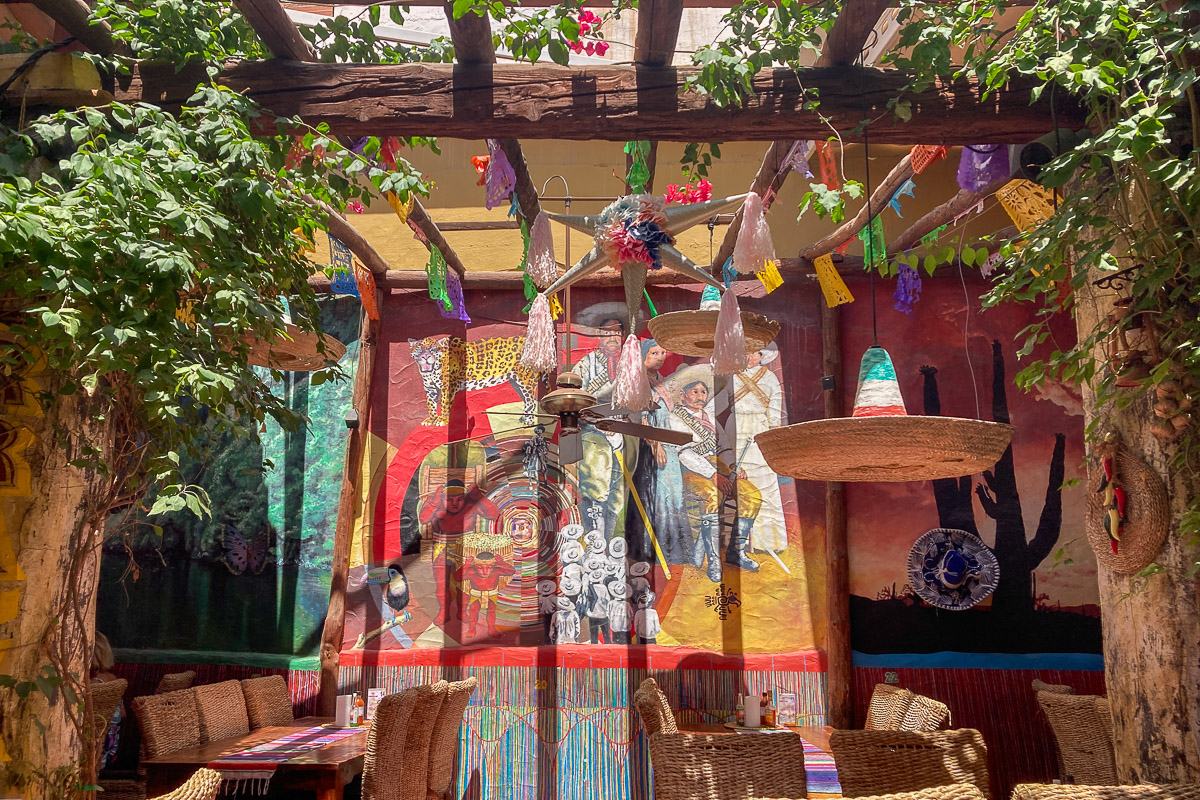 The main courses chosen were Chilli con Carne and Tacos. I have generally been a creature of habit when visiting Indian and Mexican restaurants, invariably going for the 'trusty favourites', but I have been trying to change that of late. I realised, strangely, that I had never actually tried chilli con carne in a Mexican restaurant (make it myself frequently) so that's what I ordered.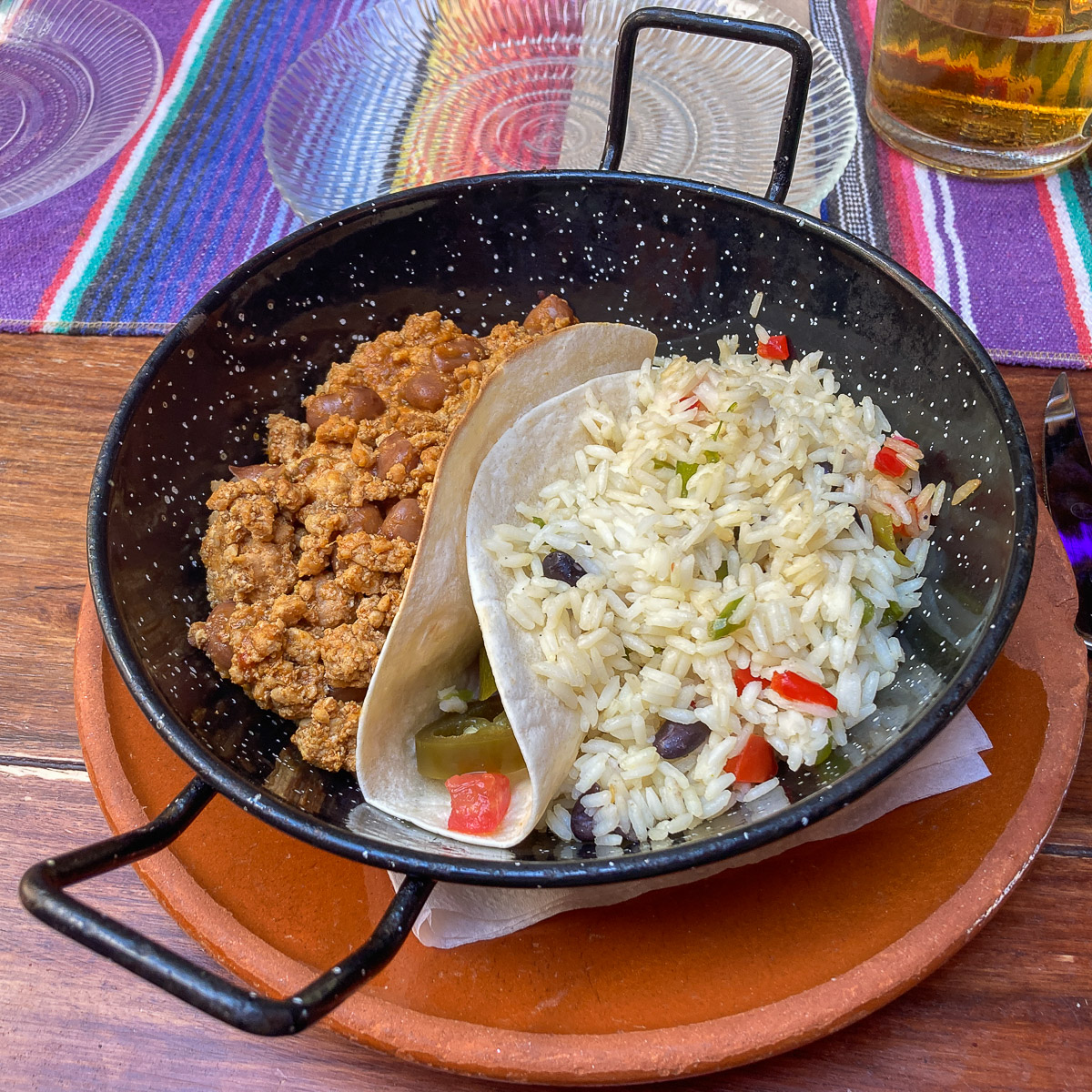 The first major surprise was the presentation, rice and meat separated by a tortilla containing jalapeñas and diced tomato. Novel. The second surprise was the total lack of any sort of liquid, borne out by the totally dry tortilla in the picture. Unusual? Anyway, I mixed it all up and devoured the lot. Very tasty it was, too.
The tacos also looked (and apparently were) delicious.
Despite no-one having heard of them, let alone tried them, Micheladas were ordered. These are a beer cocktail with lime, spices, peppers, hot sauce, Worcestershire sauce, spicy salt around the rim and, I believe, tomato juice judging by the colour. Verdict of all three diners? Pretty yuk. Not the fault of the cocktail maker (probably), just not to our taste. Any of us (surprise?).