One of my favourite day trips from Nerja is to the Butterfly Park in Benalmádena, a very peaceful and relaxing place to visit. Quite a time-consuming hike to get there in some ways (bus, train, bus), but well worth it.
Bus to Málaga – 1 to 1.5 hrs, cost €4.84 each way, Train to Benalmádena-Arroyo de la Miel – 27 mins, cost €4.10 return, Bus to Benalmádena Pueblo (Estupa Tibetana) – about 15 mins, cost €1.55 each way, max entry cost €10 per person. Total basic cost (for a great day out) is therefore €26.88 per person (as of March 2023). Pretty good.
The Mariposario de Benalmádena – Butterfly Park – is located next to the Buddhist Temple in Benalmádena Pueblo on the Costa del Sol and is a stunning place to visit.
How to get there
By car: Autovía del Mediterraneo A7, exit 217
Train: Local train C1 from Málaga, getting off at Benalmádena-Arroyo de la Miel. Outside the station is the bus stop where you can catch the bus to the Pueblo, getting off at 'Estupa Tibetana'.
Bus: L2 (Benalmádena), M 112 (Málaga-Mijas) and M121 (Torremolinos-Benalmádena-Mijas)
The Park
The butterflies fly freely throughout the park and amongst the visitors, so you must take great care when wandering around. Remember to look down as well as up, as the butterflies may well settle on the ground in front of you. The butterflies, some of them very big indeed, quite happily settle on people but you should not touch them. There are regular 'explanation' sessions by the staff, these are signalled by the ringing of a bell. Well worth a listen.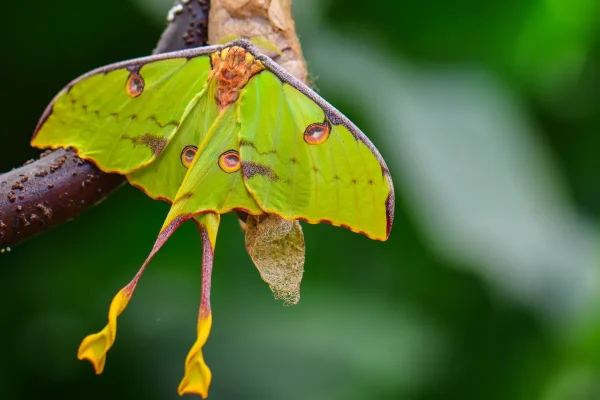 The park has a tropical humidity of 80% and the temperature is maintained at between 24 and 29 degrees. Quite warm! There are around 1,500 butterflies flying around the park belonging to about 150 species and, given that the lifespan of the butterfly is but a few weeks, there are always new ones appearing.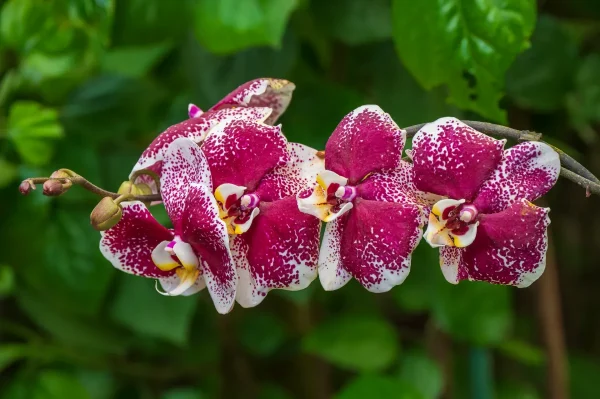 In addition to butterflies, moths and caterpillars, there is an impressive collection of tropical and sub-tropical plants and trees, beautiful Gouldian and Star finches flying around, iguanas, tortoises, a wallaby (whose name is 'Wally') a pond full of fish.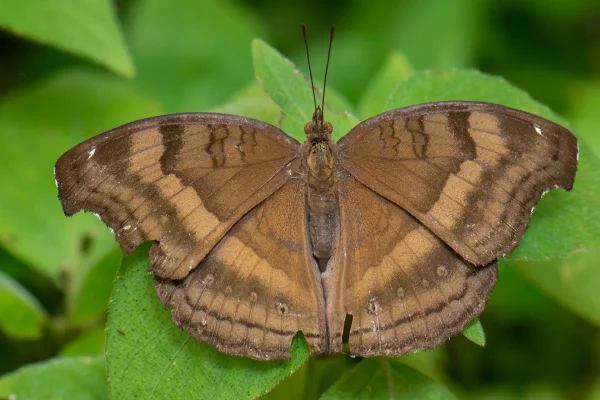 Photography, including the use of flash, is permitted.
The site is suitable for those with mobility problems.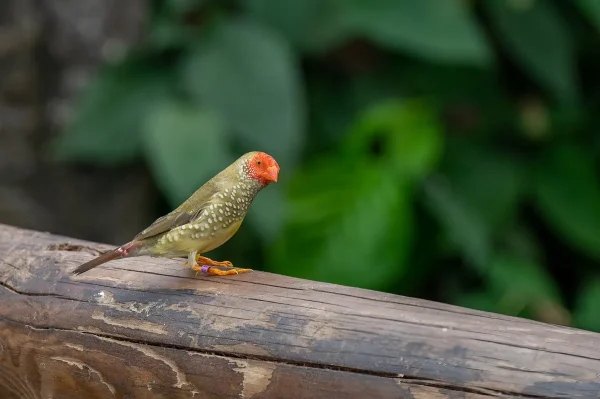 Photo Gallery Mariposario, Benalmádena
Hours and Tariffs
The Mariposario is open Monday to Friday from 10:00 to 18:30.
Adults €10.00
Children (3-12 years) €8.50
Pensioners €8.50
www.mariposariodebenalmadena.com/en/