First and second visit to Mena Garden in calle El Barrio, Nerja. Cake on the first day – naturally – and savoury on the second.
Mena Garden Gastro Bar (as it is now labelled) is in a very good central location and the interior has lots of small, cosy areas. Walking straight through you get to the patio/terrace and beyond that is a full garden area which, in summer, is also used. Not open at the moment, though.
Plenty of snacks, cakes and other items on the menu and all look tasty. On the first visit I chose a cake to go with a nice, refreshing beer as it was a hot day. The cake was the Mena Garden Cake, so no exact idea of what was in it but plenty of chocolate, so can't be anything but OK in my book. Very nicely presented, large portion and extremely tasty. Cake was €4.50 and beer was €2. Superb surroundings and a great view overlooking the gardens. The patio has an ornamental fountain so you can enjoy your food with the gentle sound of trickling water as well as the chatter of birds. Loos close by if the water gets too much…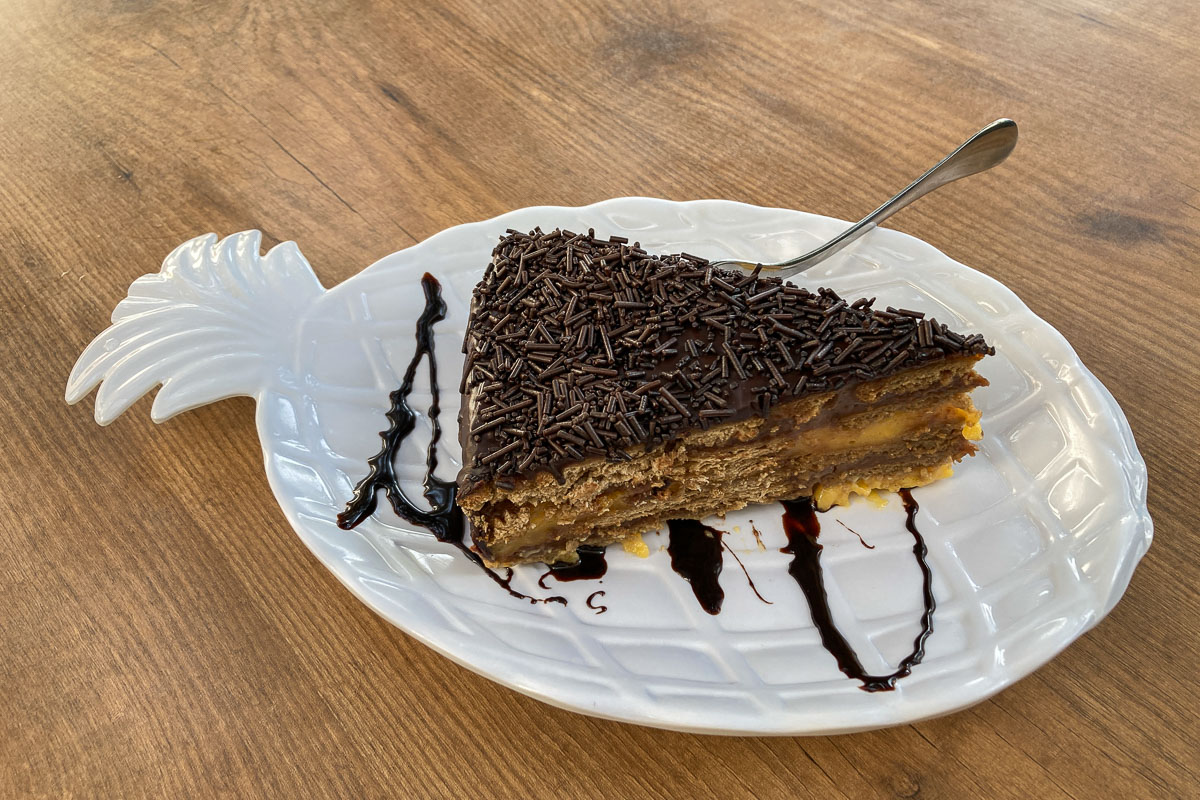 Second visit I tried the bacon and cheese-filled croissant. Also very nice and, unexpectedly in some ways, not at all 'wet'.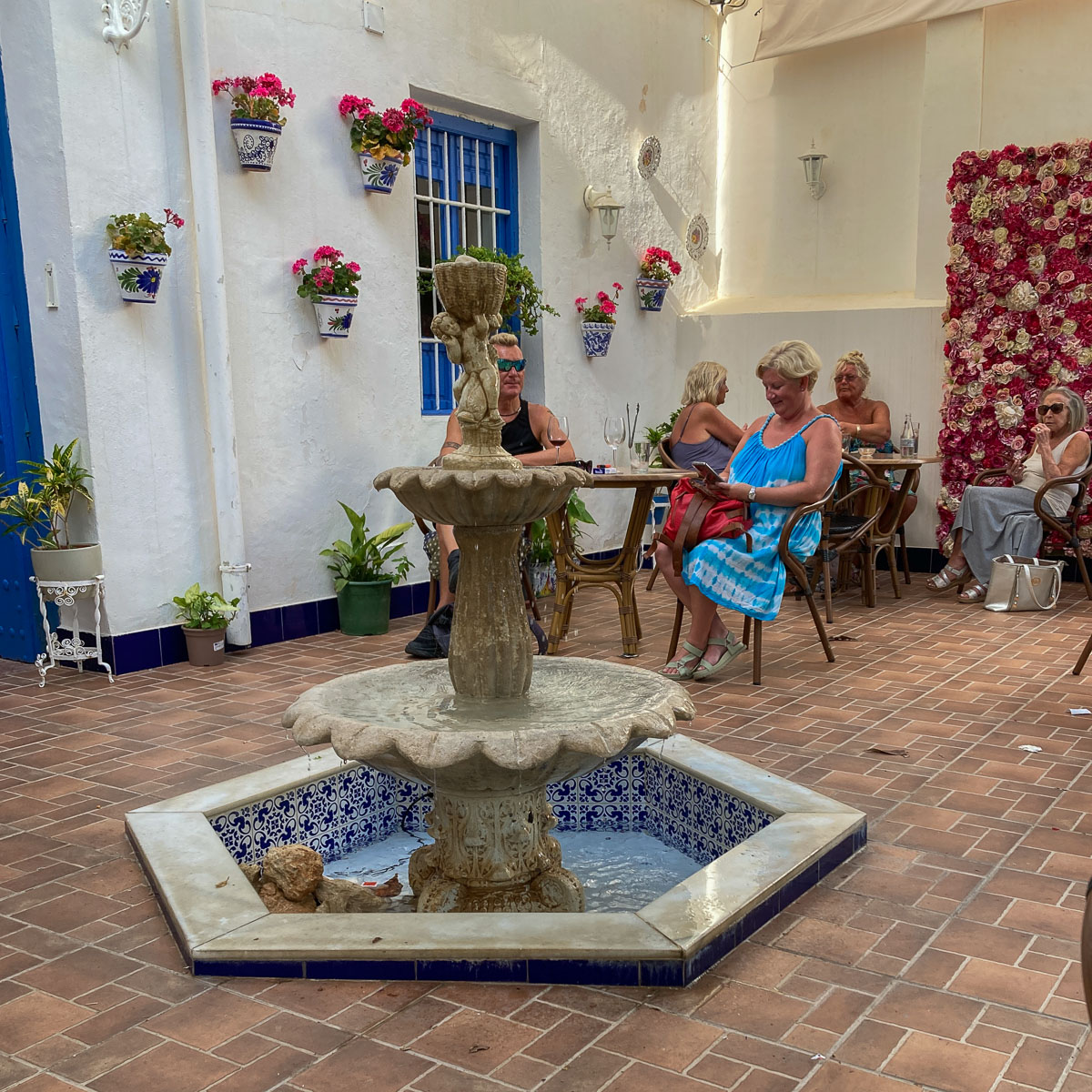 UPDATE: Have been to Mena Garden several more times now and sampled a range of snacks, meals and drinks. Still pretty good – and worth going – but service can be a bit 'weird' at times…example: ordered drink + cake and after twenty minutes, still no cake. Drink long finished, I ordered the bill and the waiter asked, 'Don't you want the cake?'