The former Ortiz on the corner of calle Diputación and avda Castilla Perez in Nerja is now the San Marcos cafeteria.
The interior is pretty much the same but, naturally, has been spruced up a bit rather than a total 'gutting' as is so often the case. It is also now fully air conditioned. The property had been left derelict for quite some time.
It looks good but I will reserve full judgement until I have had more than a cup of coffee on my way past! Coffee, by the way, is a very reasonable €1.40 – my cup can be seen on the outside table by the door…
The only downside I discovered whilst seated near the doorway is the awful stench of the drains during the hot weather.
Meanwhile, birds have certainly staked a claim to one of the benches along the riverbed!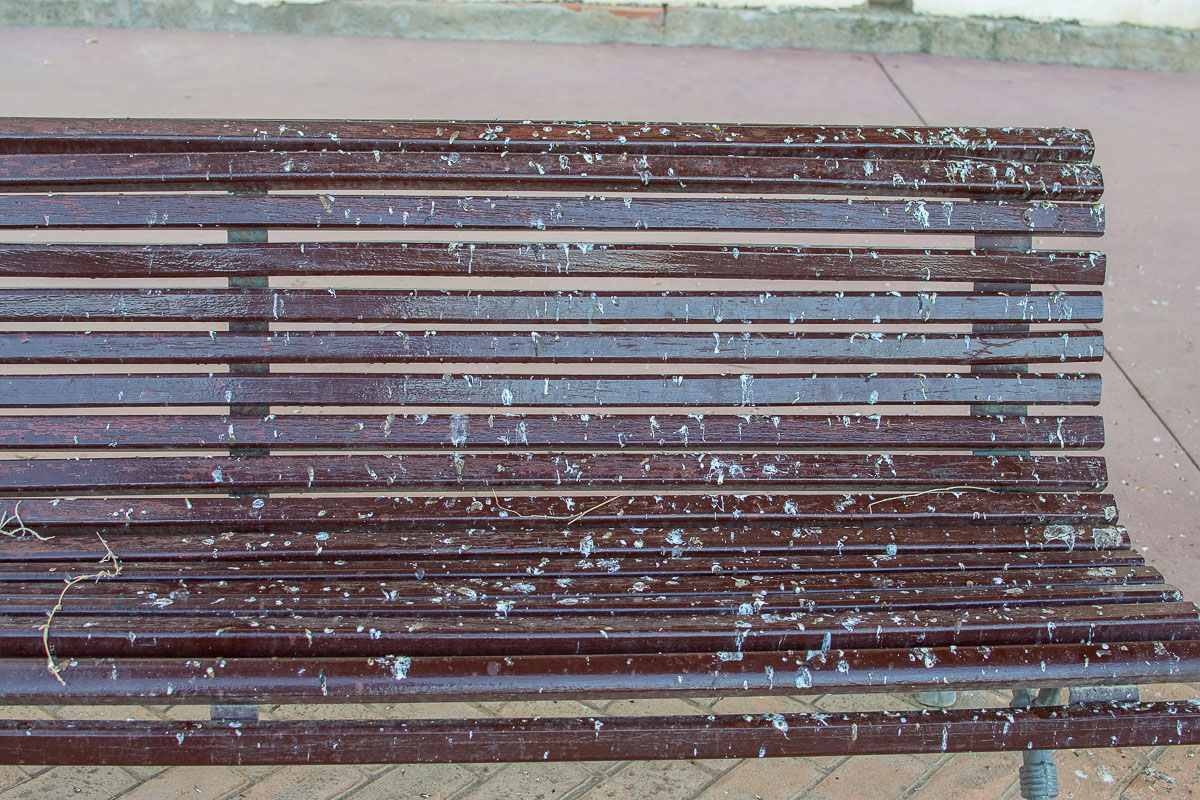 Very nice early doors down by the riverbed, although joggers, runners, football dribblers and others are everywhere as they try to evade the coming heat of the day.