Almuñécar, a lovely town in Granada province, is only 30 minutes by bus from Nerja and well worth visiting – frequently. It has some great beaches, picturesque old town, a castle and a host of other things to see and do.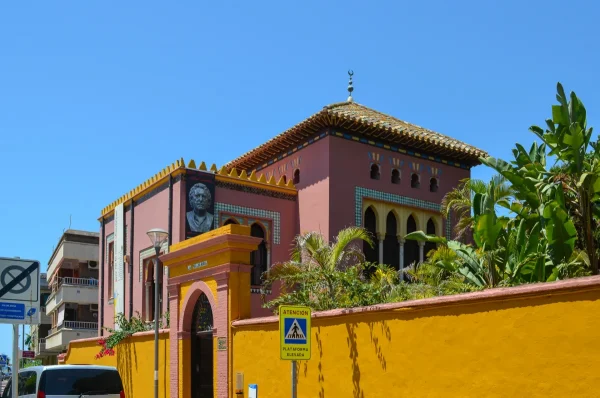 The Palacete de la Najarra is a neo-Arabic mansion or small palace built over an Arab house during the XIX century by José Rubio Osorio as a summer residence and is located not far from the Playa de San Cristobal in Almuñécar.
It is a unique building that combines different architectural styles, including Neo-Mudéjar and Art Nouveau, which are apparent in its intricate facades, stunning arches, and decorative elements. They spared no expense in its construction, hiring the best artisans and craftsmen of the time to create a luxurious and elegant mansion that would be the envy of all who saw it.
Today, the Palacete de Najarra is a popular tourist attraction and cultural centre, hosting various events, exhibitions, and concerts throughout the year. Visitors can take guided tours of the mansion, where they can learn about its fascinating history and marvel at its opulent interiors, including its magnificent halls, luxurious bedrooms, and beautifully landscaped gardens. The mansion also houses a museum that showcases the rich history and culture of Almuñecar and the surrounding region.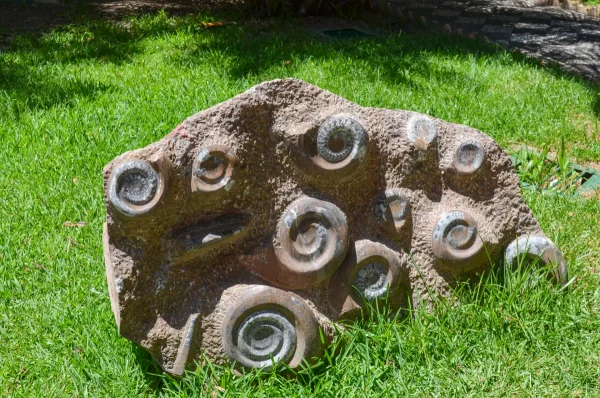 One of the most impressive features of the Palacete de Najarra is its central courtyard, which is surrounded by a beautiful gallery with arches and pillars that create a striking visual effect. The courtyard is decorated with ornamental tiles, mosaics, and fountains, which add to its charm and elegance.
The Palacete de Najarra is not only an architectural masterpiece but also an important part of Almuñecar's cultural heritage. Its stunning beauty and rich history make it a must-see attraction for anyone visiting Almuñécar. Whether you are a lover of history, architecture, or just looking for a beautiful place to explore, the Palacete de Najarra is an excellent destination that should not be missed.