Arriving in Nerja from the west on the old N-340 coastal road, visitors are greeted with this impressive area featuring an anchor, a sign and and a sculpture by the renowned Córdoban artist Aurelio Teno.
The sculpture, entitled 'Rapto de Europa', commemorates the entry of Spain into the EU in 1986. The flag could do with replacing…bit worn and tattered!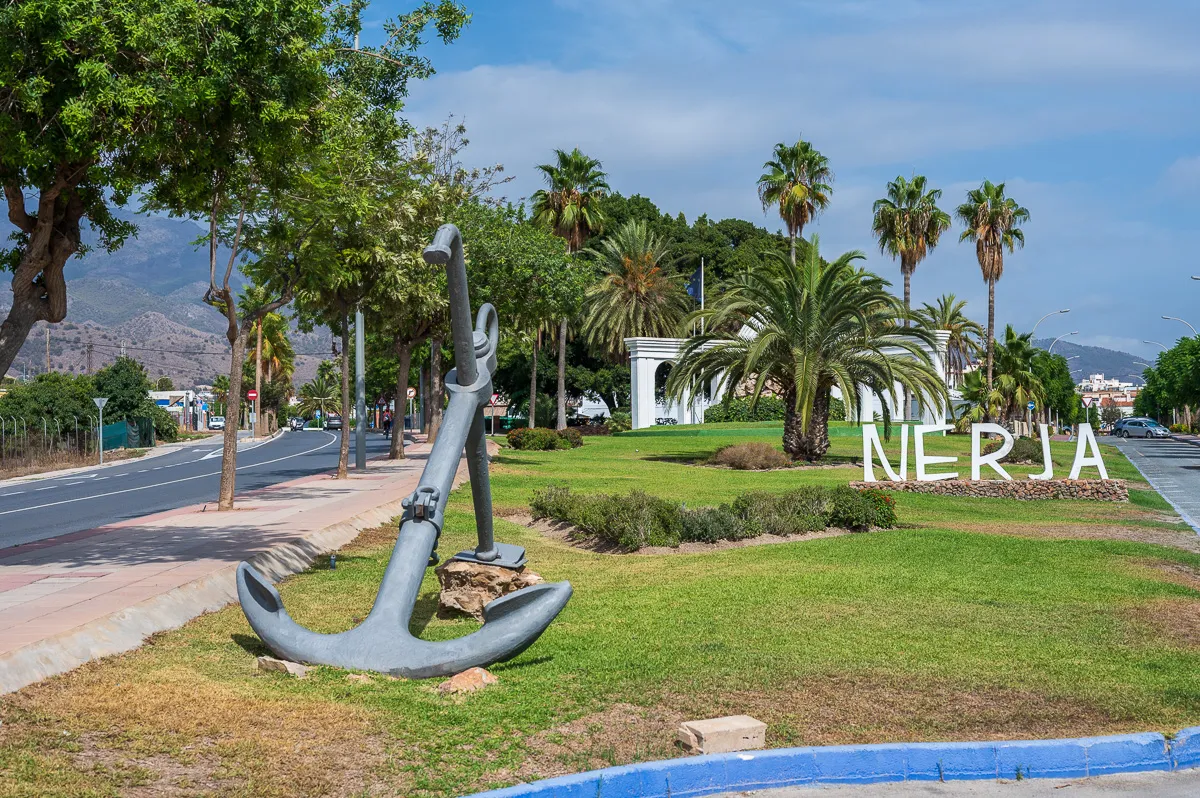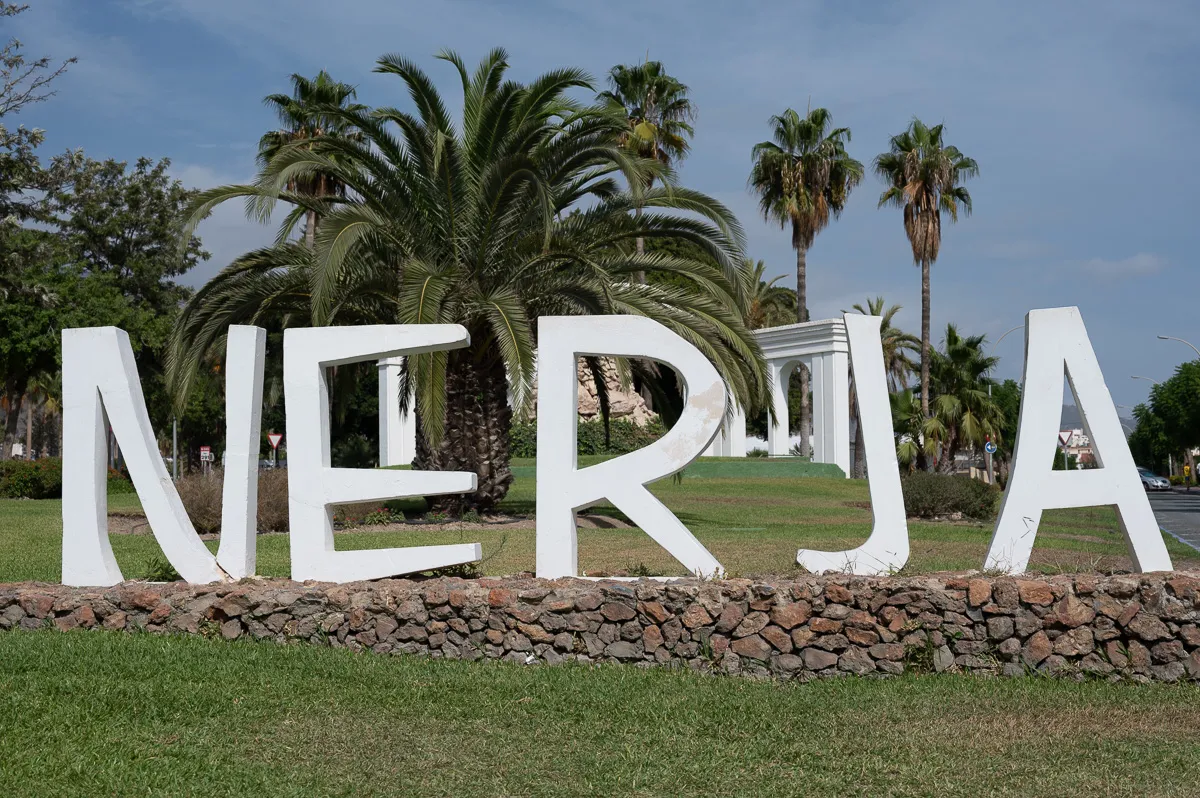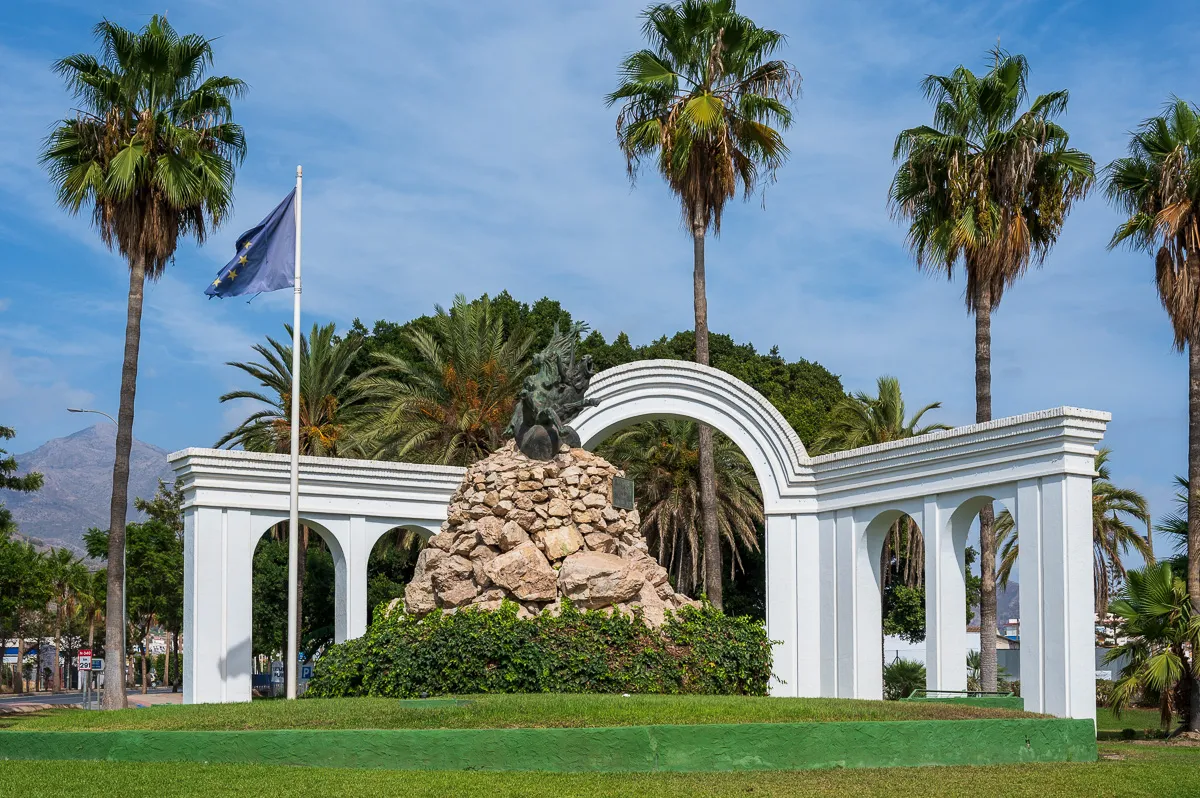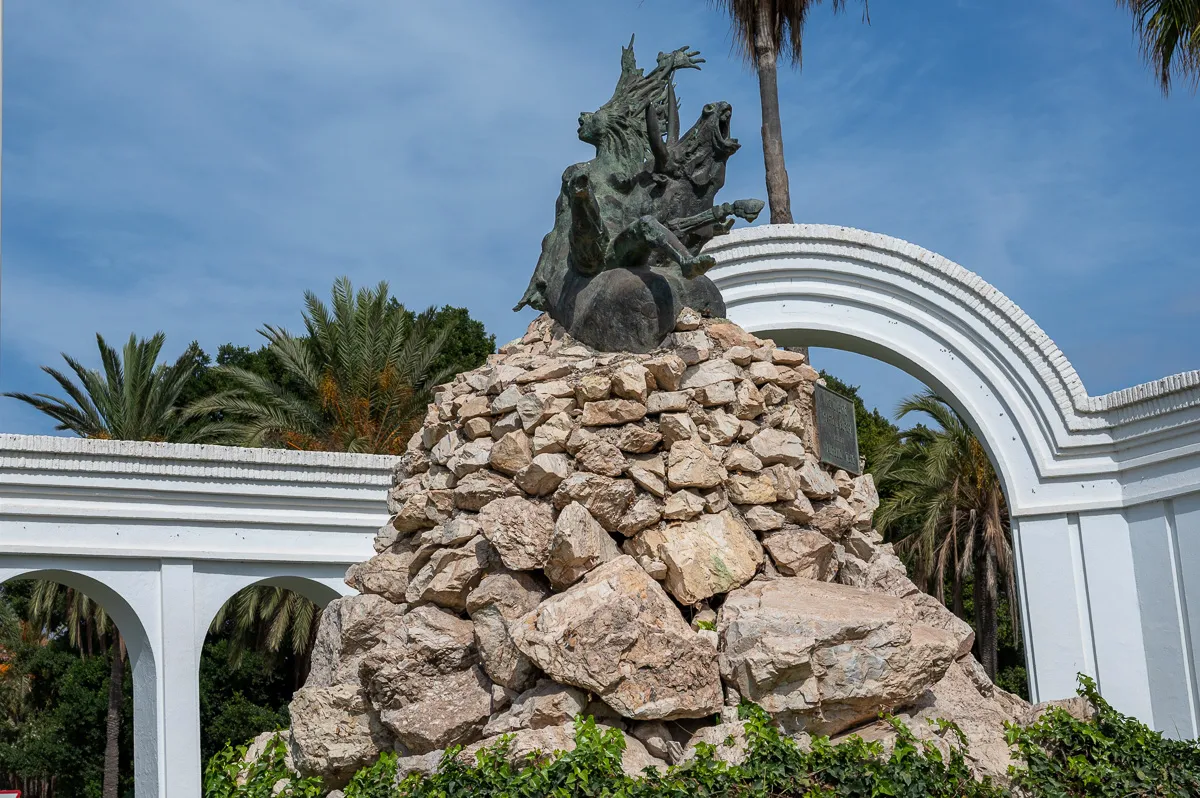 Aurelio Teno Teno was born on September 7th 1927 in Mina de Soldado, Córdoba. Between 1936 and 1943 he lived in Córdoba, training as an artist in several disciplines. He began as an apprentice with the sculptor Amadeo Ruiz Olmos, then moved to a workshop specialising in silver before studying painting and drawing at the School of Arts and Crafts in Córdoba.
In 1950 he moved to Madrid to work as a goldsmith and thereafter spent ten years in Paris, continuing his studies of the fine arts and during which time he exhibited his paintings in a number of well-known galleries, such as the Palais de Beaux Arts.
In 1960, Aurelio Teno returned to Madrid, although he set up his studio in Molino del Cubo in Ávila. He began a series of international exhibitions in St Louis, Copenhagen, Paris, New York and Rabat and in 1976 won an international competition to design a sculpture of Don Quixote to be placed in front of the Kennedy Centre in Washington, beating off competition from Salvador Dali and José de Creeft.
The sculptor finally moved his workshop, with a museum dedicated to his work, to an old monastery in Pedrique in the municipality of Pozoblanco. Aurelio Teno Teno died in Córdoba on February 1st 2013 at the age of 84 years.