The rio Chillar is not much of a river in the urban area as there is a dam upstream and the flow is controlled. Basically, the river only flows in the lower reaches following storms and rains and generally dries up again very swiftly.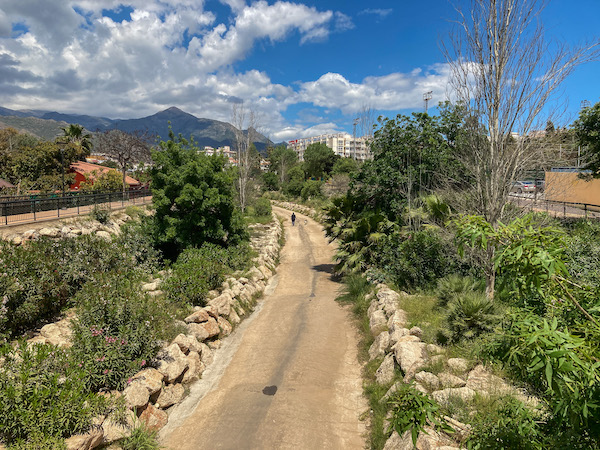 The rio Chillar rises in the Sierra de Almijara, not far from Frigiliana, and has a total length of 17 kilometres. The mouth of the river enters the sea (occasionally) at El Playazo beach in Nerja.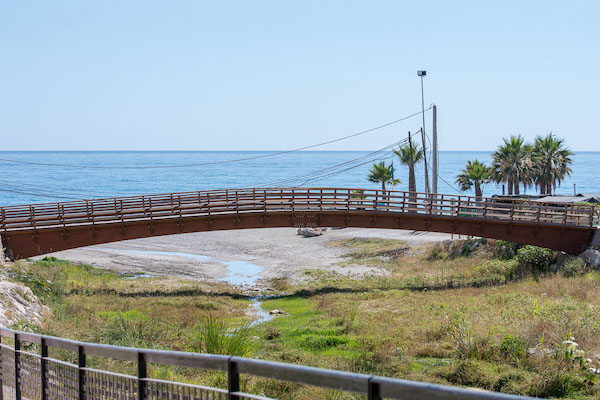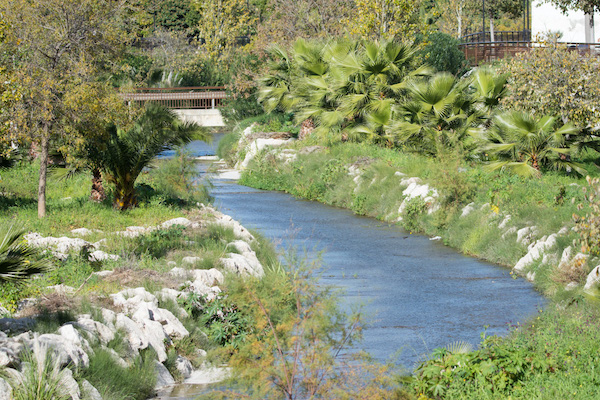 The amount of vegetation varies wildly as, at least once per year, it is completely and savagely cut back. Not so good for the wildlife, but it always grows back.
Walking along the rio Chillar – the upper reaches – is very popular, particularly in the summer, and there is a magnificent gorge (where you actually have to walk in the river itself), a couple of waterfalls and small pools where you can take a dip to cool off.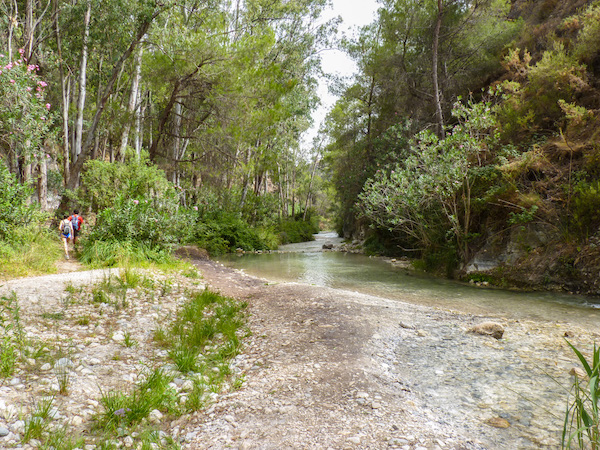 If you are walking this route, particularly in summer when it is very hot:
Take water
Take suitable clothing and footwear (for walking in water)
Take suncream
Stay on main pathways (very easy to get lost or even injured, and many do)
Tell someone your plans, just in case.
Respect the environment.
There are very rare cases (but it does happen) of people being lost for weeks in the mountains.