The Sardinian Warbler, Sylvia melanocephala, is a member of the warbler family and can be found all along the Mediterranean region. There are almost always quite a few down by the rio Chillar in Nerja, usually hiding in the bushes.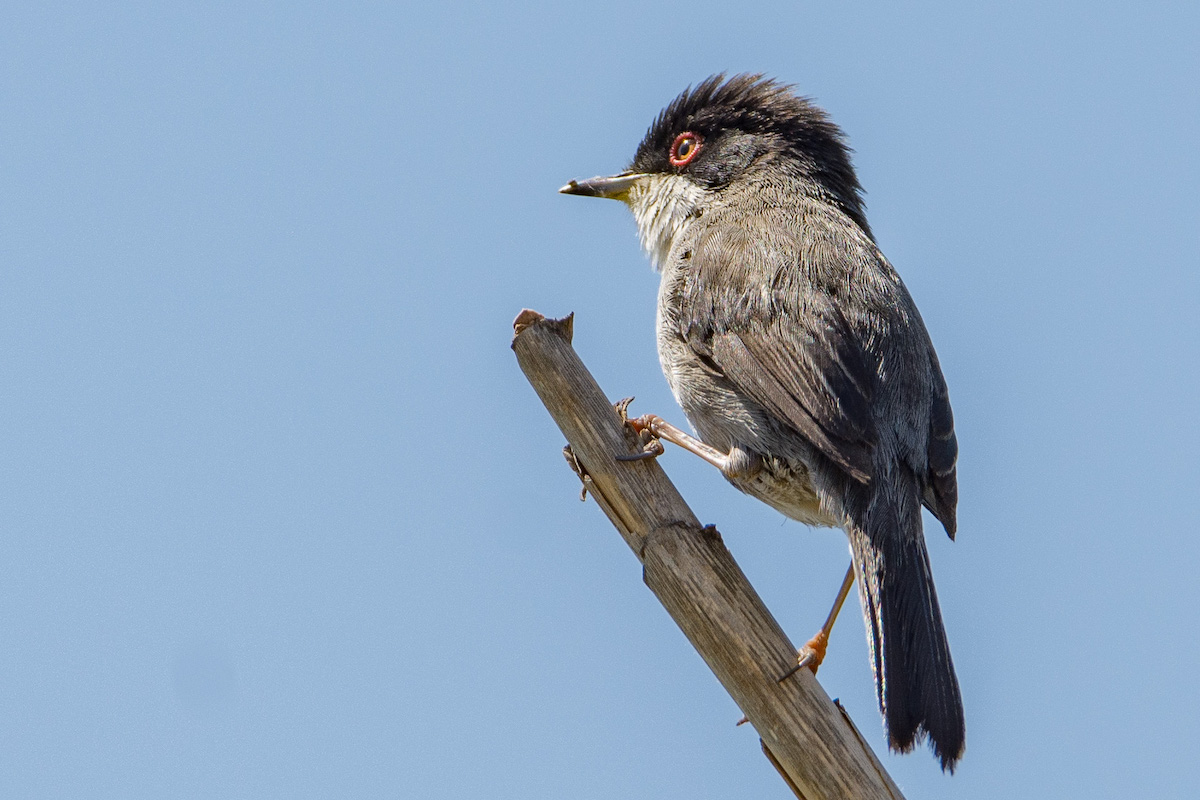 The Blackcap and Sardinian Warbler belong to the same family and can sometimes be confused. The Sardinian Warbler has a black cap which covers most of the head and down to the neck, unlike that of the the Blackcap which is purely on top of the head, and it has a red ring around the eye, whereas the Blackcap has a whitish ring. The female Sardinian Warbler has a grey head and is brown above and buff below, quite different thus.
Patience is required to get even a reasonable shot as they are easily disturbed, move very quickly and generally try to remain hidden in the undergrowth. Worth it, though, as they are lovely birds.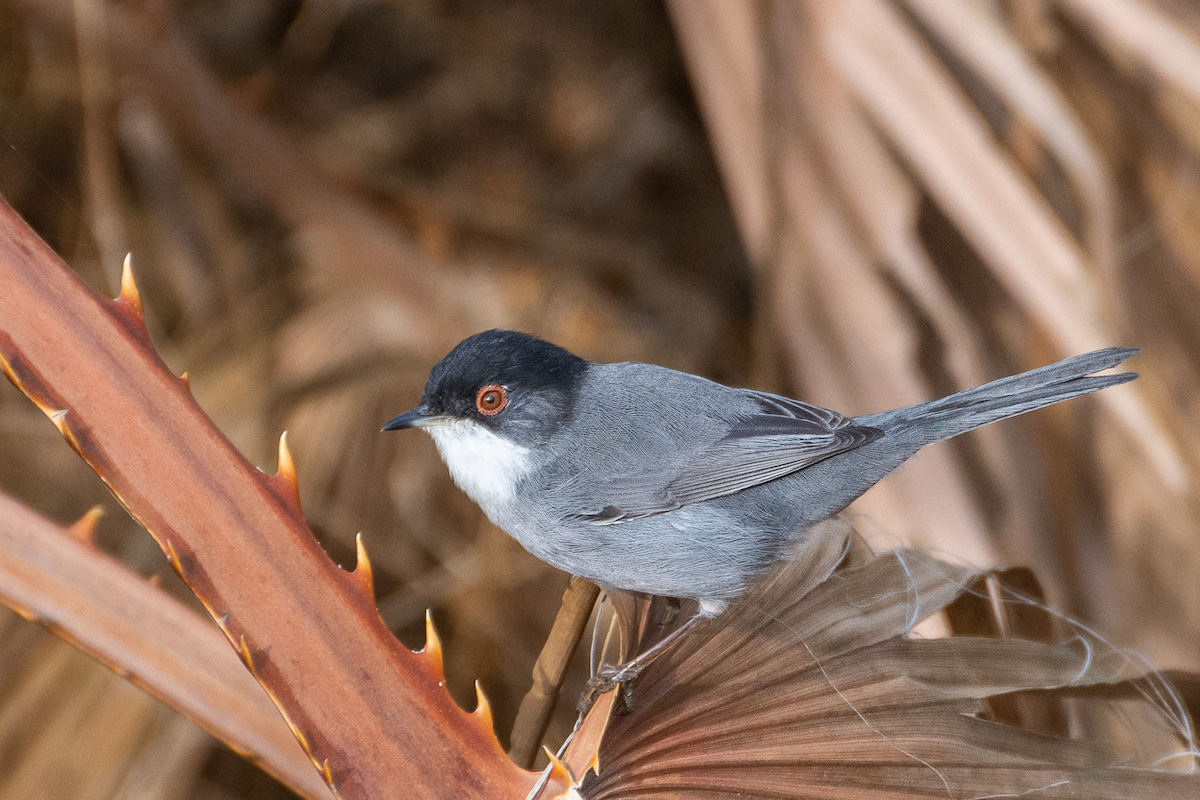 They are mainly insectivorous, like most warblers, but will also munch on fruit and berries. It generally breeds in southern Europe. Some birds do move to North Africa in winter but overall they are not considered to be a migratory species.