Sol y Luna is a small – basically terrace – family restaurant in calle Dr Fleming, Nerja, and is generally only open at certain times of the year. On a small, basically pedestrianised side street (no through traffic, just the odd bit of access to vehicles) means pretty safe for kids and relatively peaceful.
I tried the pork sirloin with chips and salad, while others had an entrecote steak and spaghetti carbonara. Nothing fancy, just good wholesome fayre and it was duly devoured with gusto.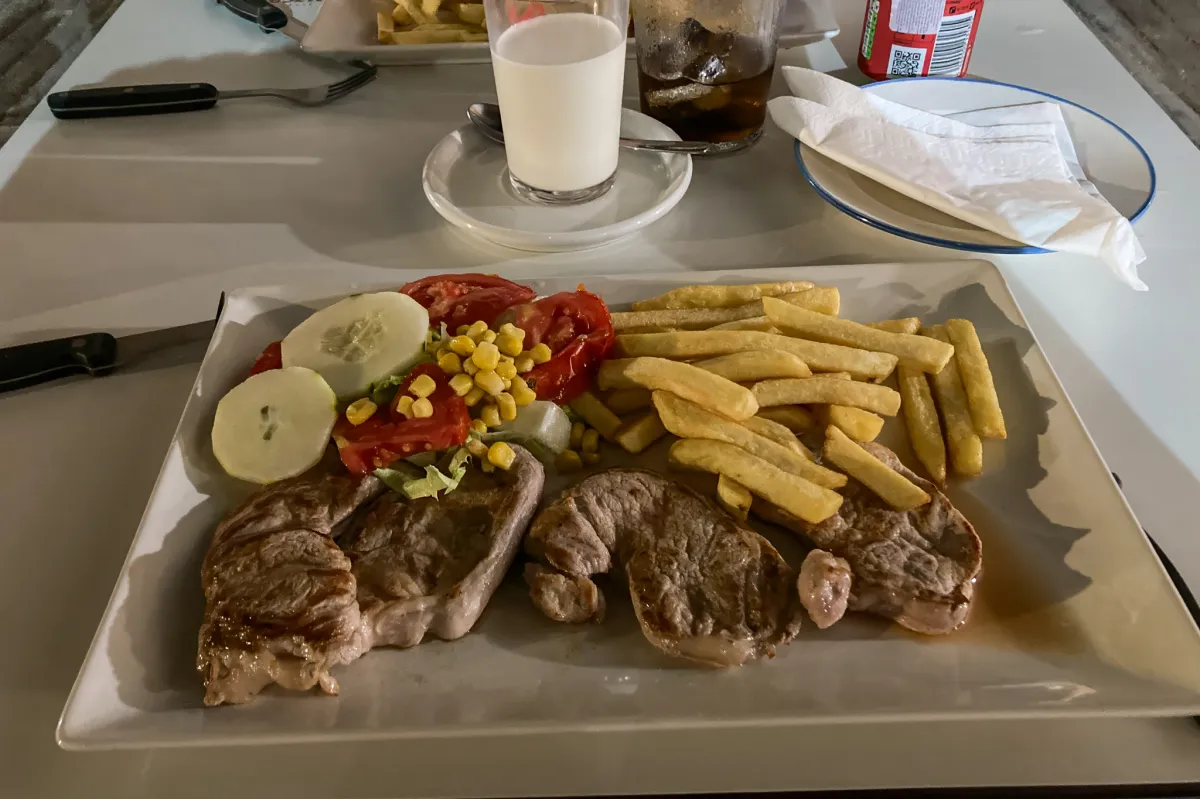 Very welcoming and friendly – a family-run business I believe – and we thoroughly enjoyed the experience. Just amazed I have never tried the place before!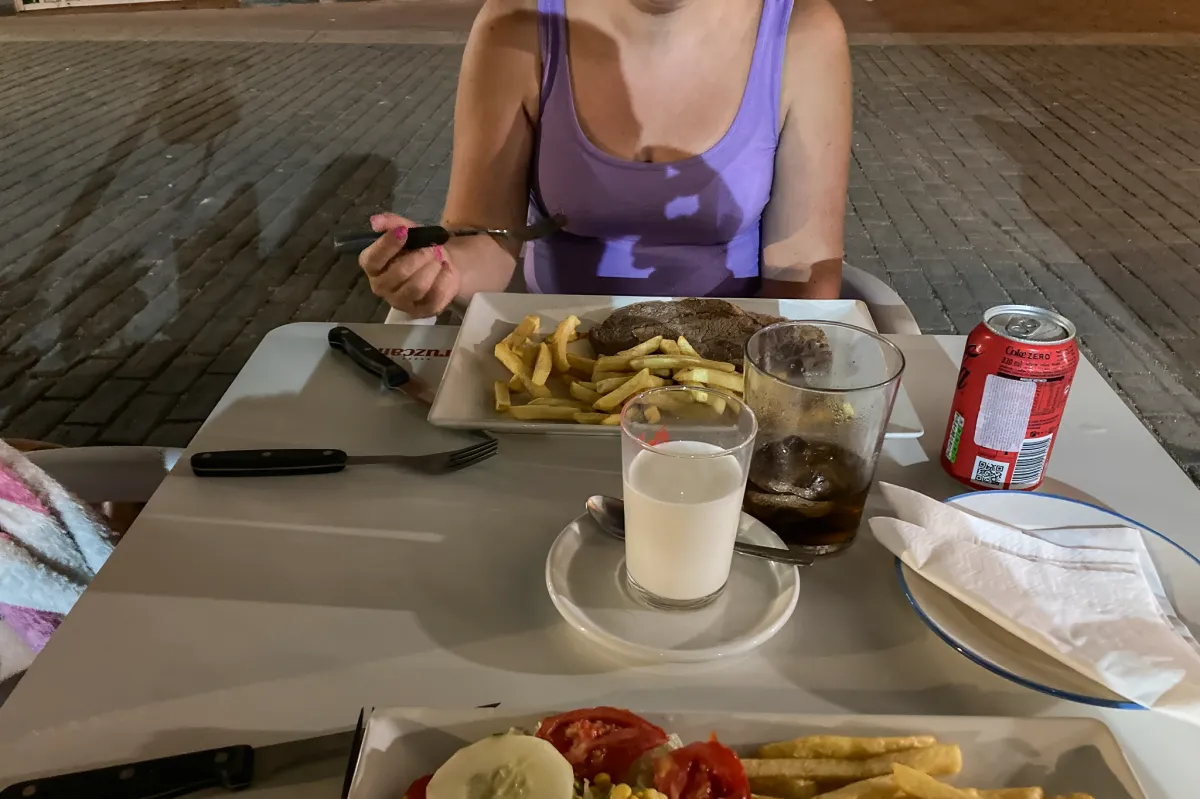 Service very good, food good quality and tasty, nice ambiance.
PS: The milk was not mine!…