The Boston Steak House in Plaza Fabrica de los Cangrejos, Nerja, is a fairly recent addition to the gastronomical scene and looked quite busy at 20:30, as were most places in the square.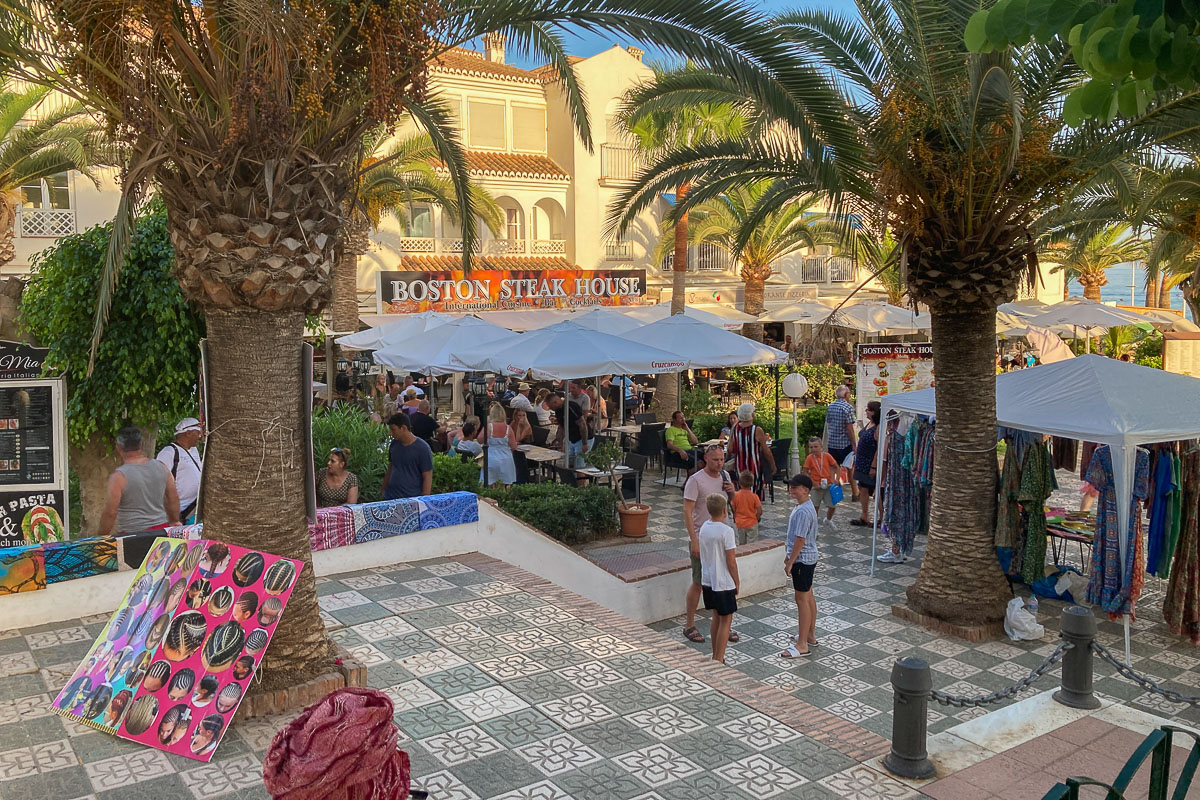 Still around, but not as popular as they once were…
They were getting ready for action in the square, a dancing show by the Academia de Daniel Romero according to the schedule…
A reflection in the window…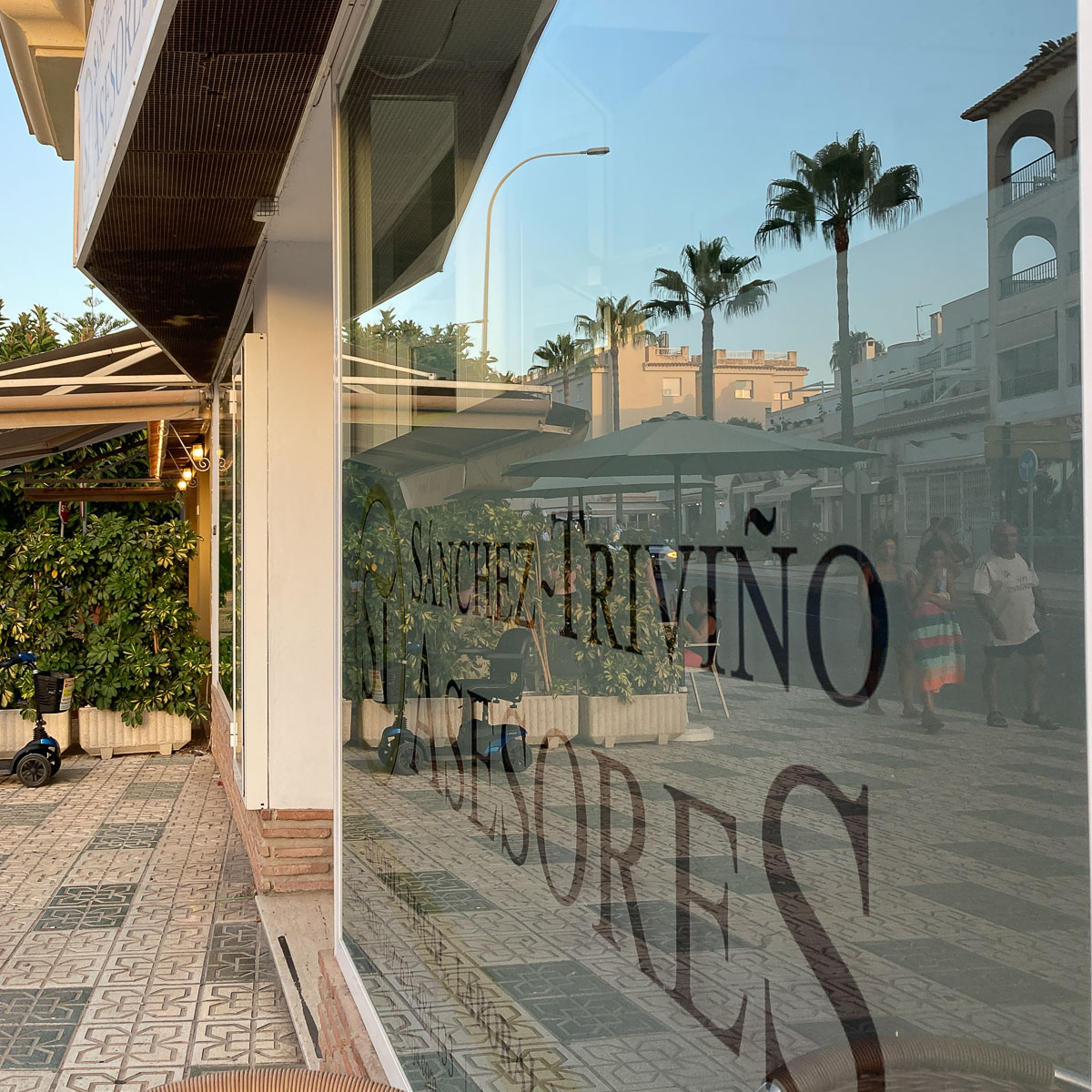 I have had a few take-aways from The Curry House on avda Mediterraneo but on this occasion I decided to eat in, as it were, for a change. Well, eat out really as I opted for the street terrace, even though the interior is air conditioned. The restaurant was fairly full, usually a good sign.
Just went for a simple Lamb Dhansak with pillau rice and the odd beer to wash it down. I know the current trend is for lamb – and other meats for that matter – to be somewhere between very and exceedingly 'pink', but my own personal choice would probably be ' a bit less pink'. However, all the professional chefs on the countless cookery programmes on TV don't seem to agree so who am I to argue?
Anyhoo, back to the meal. I had been asked 'how hot?' and had replied 'fairly hot', to which the response was 'hot then'. It was certainly not 'hot' (spicy hot) by any means, just nicely medium – which is what I was after on this occasion. The 'heat' varies, of course, from place to place. 'Hot' in another establishment might have blown your socks off, you just never really know until you try it.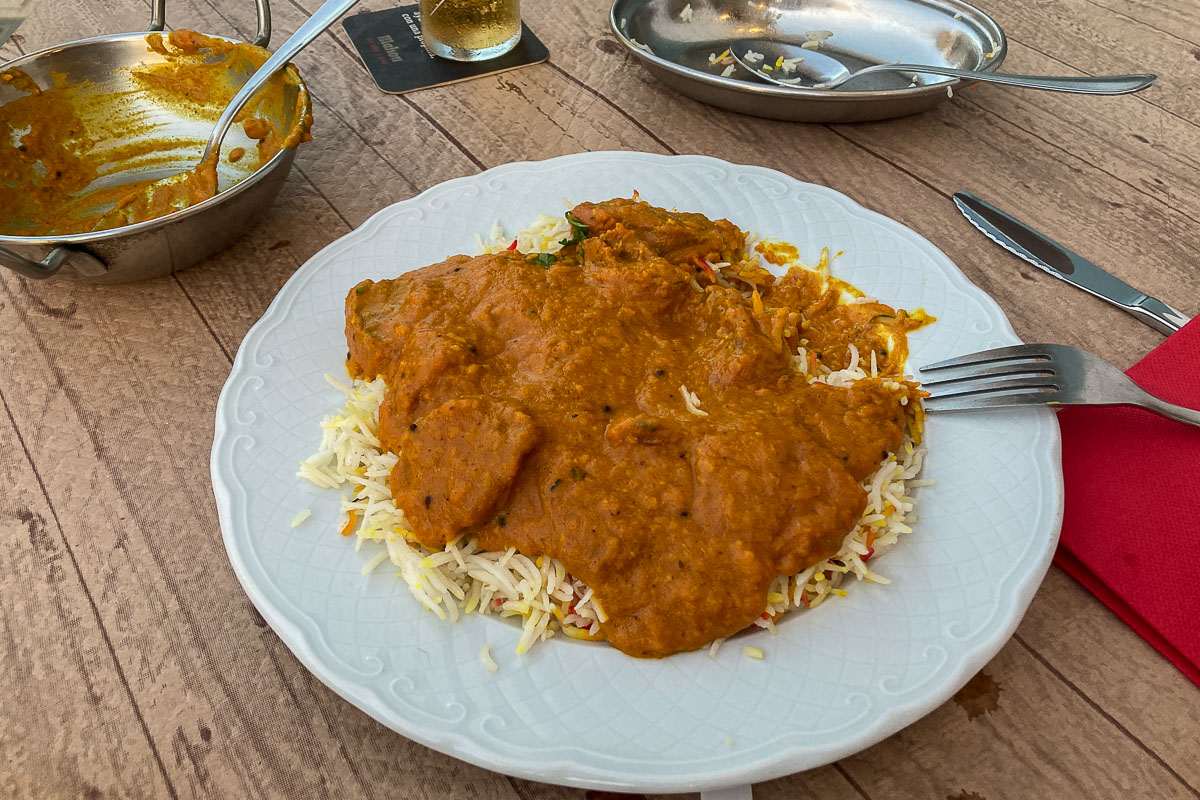 The service was prompt and friendly, the food was tasty and the location was good, so I'm going to give The Curry House:
On the way back…Never previously stopped to view the hotel facade at night. Not sure how this will be affected by the upcoming energy saving plan being introduced by the national government.
"Shops will have to turn their window lights off at 10pm, as they do in France and Germany, and this will also apply to public buildings which are not in use and illumination on buildings and monuments".