When wandering around in the wilds (poetic license), it often seems like every flower or plant has a resident bug on it. In this case, with the Crown Daisy, it is the White-spotted Rose-beetle, Oxythyrea funesta. This beetle not only feeds on pollen (good) but also tends to destroy some buds and flowers (bad). The hairs you can see on the side view generally disappear in older adults as they get rubbed away.
The beetle is found throughout Europe and is generally considered to be a pest.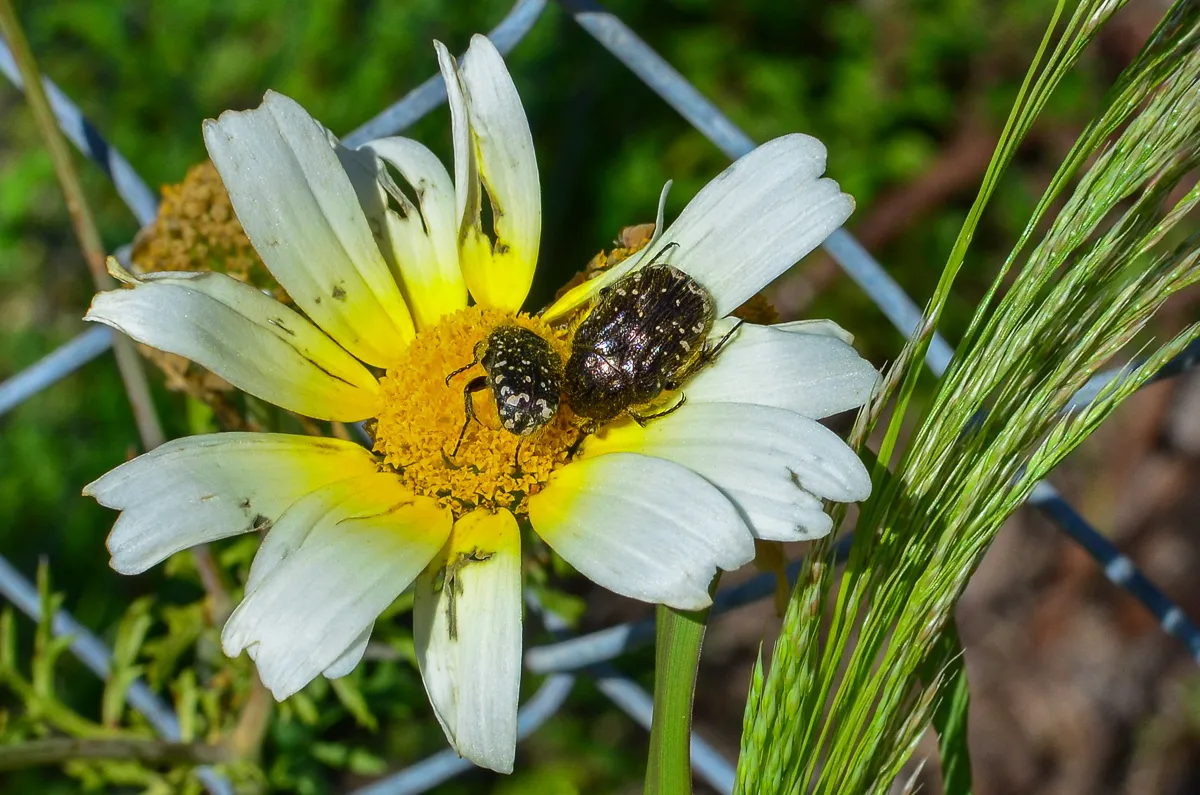 The larvae of the White-spotted Rose-beetle are bigger than the actual beetle – up to 30mm for the larvae, up to 12mm for the bug. They live in the soil, feeding on roots, until the adults appear in early spring.