At the end of a long day wandering through the rice paddies, forests and fields of The Gambia, what better than a cold, refreshing bottle of local nectar? Julbrew, brewed by Banjul Breweries Ltd in Banjul, was the only local beer in The Gambia. There were four variations – Regular, Export, Strong and Very Strong – of this pale lager beer. This particular one is the regular with an alcohol content of 4.7%.
However, Julbrew is unfortunately no longer brewed in The Gambia although it is available from neighbouring Senegal.
Troubles for the brewery began in 2019 when the government inexplicably raised the tax on alcohol from 10% to 75%, although after a few months of negotiations it did reduce it to 35%. Economic woes, profitability issues and a pandemic eventually resulted in the closure in 2020 of the only brewery in the country.
The other choice for a local alcoholic drink in The Gambia is palm wine. It is extracted from the tree by palm wine tappers, men who climb the trunk using a strap made from rope or leaves called a 'kajandak'. They tap the tree just below the flower-stalk and attach a gourd or bottle. The juice is fast fermenting and contains glucose and sucrose.
After the tapping, a bottle is attached and then there is a wait of around eight hours or so for the container to fill with wine. The alcoholic drink comes from the tree fully fermented, with a yeasty taste and can range form very sweet to fairly sour. The sweetest comes from a tree tapped for the very first time and is known locally as 'Sengga'.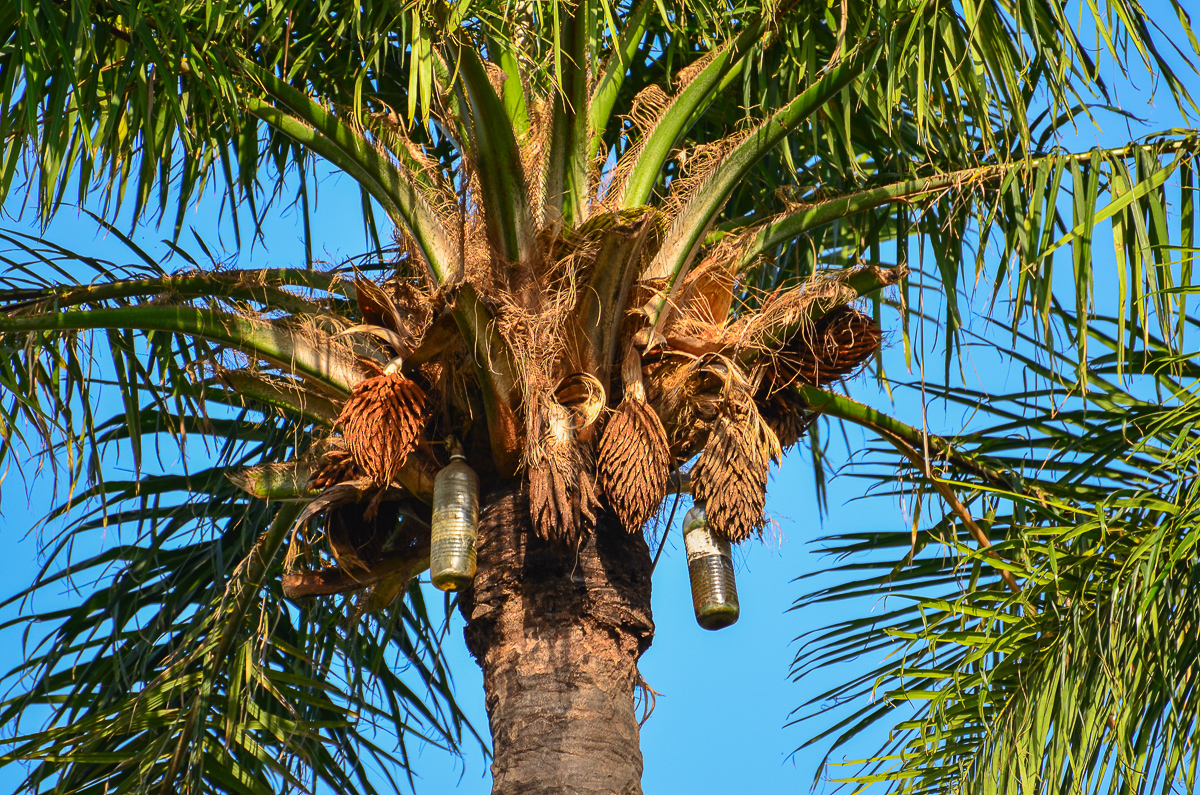 The wine doesn't keep for more than a few days before totally 'going off', so you have to guzzle it quite quickly.